9 SEO tips for WordPress websites
Waarom deze WordPress SEO Checklist? WordPress is het meest gebruikte CMS van Nederland. Ruim een een derde van het aantal websites draait op WordPress. Dit komt omdat het CMS van WordPress zeer gebruikersvriendelijk is. Tevens is er een ruime (online) documentatie aanwezig. Mocht je problemen hebben met een WordPress website, dan is de kans groot dat je zelf in staat bent om de fout op te lossen. Een punt van aandacht is, dat je goed op moet letten om niet met verouderde plug-ins te werken. Deze vormen namelijk een probleem als het gaat om de security van je website. Met deze WordPress SEO checklist geef ik je alle kennis in handen om je website een boost te geven in de rankings van Google. En misschien komt jouw website wel bovenaan in Google.
1. Yoast SEO
Als eerste in deze WordPress SEO Checklist ga ik in op de SEO Plug-in van Yoast. Met ruim 5 mln downloads een van de meest gedownloade plug-ins op het gebied van SEO en WordPress. Yoast SEO is de originele SEO plug-in in WordPress sinds 2008 en heeft inmiddels ook een premium versie. De voordelen op een rijtje:
Yoast heeft een geavanceerde XML sitemap functionaliteit.
Je hebt met Yoast volledige toegang tot de kruimelpaden van je website.
Duplicate content hoeft niet meer voor te komen door het gebruik van canonieke URL's .
In de snippet review kan je zien hoe je website of pagina eruit zien in de Serps.
Je hebt een fantastische voortgangscontrole door het gebruik van de haast beroemde groene bolletjes.
In de premium versie heb je automatische interne link suggesties voor een goede sitestructuur.
Yoast Leesbaarheidsanalyse
Yoast bestaat uit twee onderdelen. Je hebt als eerste een leesbaarheidsanalyse. In deze analyse komende de volgende zaken aan bod:
De moeilijkheidsgraad van de tekst.
De lengte van de alinea's.
De zinslengte.
Lijdende versus actieve vorm.
Koptekst verdeling
Overgangswoorden
Ook krijg je een waarschuwing als 3 of meer zinnen beginnen met het zelfde woord. Dat is opletten bij rijtjes en opsommingen.
Yoast SEO Analyse
In de SEO analyse van Yoast komende de volgende zaken aan bod:
Uitgaande links
Interne links
Keyphrase verdeling
Keyphrase in de introductie
Keyphrase lengte
Keyphrase dichtheid
Keyphrase in de metabeschrijving
Lengte van de meta beschrijving
Het al eerder of niet eerder gebruiken van een keyphrase
Image alt attributen
Tekstlengte en keyphrase in de slug
De premium Yoast versie
Niet iedereen is fan van de premium versie van Yoast, omdat je relatief weinig extra functionaliteiten erbij krijgt. Google gaat steeds meer ervoor dat de persoon die een zoekopdracht intikt in Google ook een antwoord krijgt op de vraag die hij of zij heeft. Yoast heeft daar de trefzin voor, waarin je bijvoorbeeld de vraag 'Wat is SEO?' of 'Hoe werkt een auto?' kan noteren.
Cornerstone content en inzichten
Als een bepaald stuk content heel belangrijk is voor je website. Dan kan je dat bijvoorbeeld het kenmerk 'Cornerstone content' mee geven.
Wat is Cornerstonecontent?
Cornerstone content vormt de kern van uw website. Het bestaat uit de beste, belangrijkste artikelen op uw site; de pagina's of berichten die u het hoogst wilt rangschikken in de zoekmachines. Cornerstone artikelen zijn meestal relatief lange, informatieve artikelen, combineren inzichten uit verschillende blogposts en behandelen alles wat belangrijk is over een bepaald onderwerp. De focus is om de beste en meest complete informatie over een bepaald onderwerp te bieden in plaats van producten te verkopen. Toch moeten ze uw bedrijf weerspiegelen of uw missie perfect overbrengen. Cornerstone content kan een blogbericht of een pagina zijn. Maar wat ze ook zijn, zorg ervoor dat ze goed geschreven zijn, werk ze vaak bij en probeer ze te laten rangschikken voor je meest competitieve zoekwoorden.
Tot slot heb je nog het kopje Inzichten. Dat gebruik ik eigenlijk nooit en dat zegt al genoeg.
Yoast SEO Configuratie
Met deze functionaliteit kan je aangeven dat je website klaar is voor indexatie. Je kan aangeven of pagina's en berichten zichtbaar moeten zijn in de zoekmachines. Ook kan je de verificatiecode invullen van Google en Bing die je nodig hebt om je website te indexeren voor de zoekmachines.
Op jacht naar de groene bolletjes
Als je in Yoast iets goed optimaliseert dan wordt je beloond met een groen bolletje. Allemaal groene bolletjes is echter niet zaligmakend. Je schrijft namelijk voor de mens en niet voor de zoekmachine. Ga daarom geen kunstgrepen uithalen om een groen bolletje binnen te vissen. Wil je met een alternatief voor Yoast werken, kijk dan eens naar de all in Pack for SEO.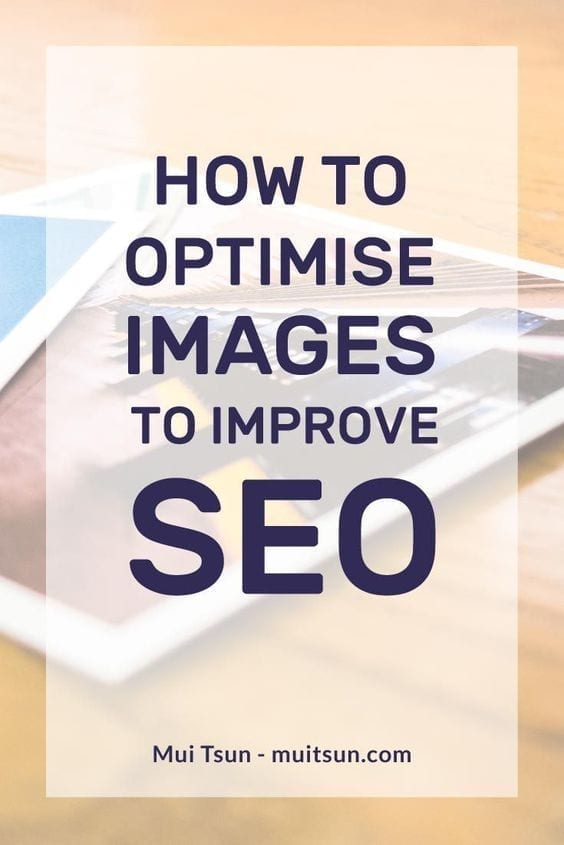 2. DE SEO optimalisatie van afbeeldingen
In deze WordPress SEO checklist wil ik veel aandacht besteden aan het optimaliseren van afbeeldingen. Dit wordt namelijk nog veel vergeten, ook in WordPress websites. Het belangrijkste is om de alt attributen in te vullen. Dit is een belangrijke SEO ranking factor en het vertelt Google en visueel gehandicapten wat er precies op de foto staat. Er zijn meer dan 200000 visueel gehandicapten. Dat is wel een groep om rekening mee te houden.
Houd verder rekening met de volgende aandachtspunten:
Plaats een zoekwoord in de alt tekst of alt attribuut.
Zorg voor een informatieve en korte bestandsnaam.
Zorg voor een informatieve en korte titel.
Gebruik unieke foto's.
Zorg voor schone titels en bestandsnamen.
Geen underscores in de titels of bestandsnamen.
Schrijf een ondertitel, maar wel een met toegevoegde waarde.
Smush Pro
Afbeeldingen zijn een grote boosdoener als het gaat om te grote bestandsgroottes. Ik gebruik daarom de betaalde Plug-in Smush Pro. Deze optimaliseert afbeeldingen met een druk op de knop. Het voordeel is, dat je een bulksmush kan doen, zodat je een heleboel afbeeldingen tegelijkertijd optimaliseert.
3. Interne Links
In deze WordPress SEO checklist wil ik het hebben over interne links op je website. Deze worden namelijk steeds belangrijker als SEO ranking factor. Een website met een goede interne structuur is namelijk een stuk beter en sneller indexeerbaar, dan een website zonder voldoende interne links.
Ook kun je links gebruiken in de lopende tekst van een pagina. Daar zul je er diverse van vinden binnen iedere blog en pagina van een website. Als laatste heb je nog de footer. Dit is tevens een belangrijke plek voor het gebruik van interne links. Maak bijvoorbeeld een custom menu en laad deze in een footer widget. Vanaf nu krijgen de genoemde pagina's in je footer vanaf iedere pagina op je website een klein beetje waarde mee. Boosten die pagina's dus! Maak tijdens het schrijven van nieuwe berichten een link naar je oude berichten. Dit helpt je aan extra verkeer voor je oude berichten en aan een verbeterde SEO.
4. Permalinks
In WordPress heb je de mogelijkheid om permalinks of wel mooie urls in te stellen. In een WordPress pagina of bericht dat je maakt of aanpast, heb je direct onder de paginatitel de mogelijkheid om de permalink te wijzigen. Dit betekent dat je de url kunt aanpassen. Als jij de paginatitel invult, vult WordPress automatisch de URL in. Er zijn verscheidene WordPress plug-ins die je kunnen assisteren met het invullen van goede permalinks.
5. Plug-ins
Er zijn duidenden plug-ins voor WordPress ontworpen. Wees echter zuinig met het aantal plug-ins wat je installeert. Elke plug-in slokt namelijk een stukje bestandsgrootte op. En hoe zwaarder je website hoe langzamer. En dat wil niemand.
6. Caching plug-ins
Een caching plug-in mag niet ontbreken op een WordPress website. De meest populaire plug-ins zijn WP Rocket en W3 total chache. Dit zijn plug-ins die de 'site performance' in grote mate positief beïnvloeden. CSS code en Javascript worden bijvoorbeeld verkleind, zodat de website snelheid omhoog gaat.
7. Herstel Broken Links
Bij een teveel aan niet werkende links, kan Google denken, dat uw website niet goed wordt onderhouden en u daarvoor bestraffen. Gebruik daarom de Broken Link checker van WordPress om dit probleem op te lossen.
8. Schakel uw website over naar https website
Er zijn nog voldoende websites die geen ssl certificaat hebben. Daarom noem ik dit punt in mijn WordPress SEO checklist. Als uw site uw bezoekers de mogelijkheid biedt om tekst of andere informatie in te voeren via contactformulieren, opt-in boxes of betalingsvelden, moet u ervoor zorgen dat u SSL (Secure Sockets Layer) gebruikt. Dit zorgt ervoor dat gevoelige persoonlijke gegevens die uw bezoekers op uw site achterlaten, worden gecodeerd en daarom worden beschermd.
Maar dit is niet alleen belangrijk voor het beschermen van de persoonlijke gegevens van uw bezoekers, het is nu ook een officiële ranking factor voor SEO. Als u niet bent overgeschakeld naar HTTPS, kan Google nu een waarschuwing 'niet veilig' weergeven voor bezoekers, wanneer ze zich op pagina's met tekstinvoervelden bevinden.
9. Optimaliseer uw WordPress site voor snelheid
Niet alleen is sitesnelheid een SEO ranking factor, het is ook erg belangrijk voor de user experience. Een van de beste manieren om te bepalen hoe snel uw site wordt geladen, is het hulpprogramma PageSpeed ​​Insights van Google te gebruiken . Het analyseert uw WordPress-site en geeft u een algehele snelheidsclassificatie van 100. Er worden ook specifieke oplossingen aanbevolen, zoals browsercaching, beeldoptimalisatie en compressie inschakelen, waarmee u de snelheid van uw site kunt verbeteren. Ik zou ook sterk aanbevelen om een ​​plug-in (of twee of drie) te gebruiken om verschillende aspecten van uw sitesnelheid aan te pakken.
Meer lezen over SEO & Content Marketing
SEO checklists van Connect your World
SEO specialist Den Haag inhuren
Herman Geertsema is de eigenaar van SEO bureau Connect your World uit Den Haag. Hij is een ervaren SEO specialist en Content Marketing expert. Connect your World voert opdrachten uit in de regio Den Haag, Amsterdam, Rotterdam, Utrecht, Breda en Utrecht. Kijk voor meer informatie over SEO & Content Marketing eens op mijn Facebook account of Twitter account. Heeft u een vraag over deze SEO checklist? Of wilt u mij inhuren als SEO specialist of Content marketing expert? Surf naar Mijn Contactpagina en bel of mail mij.