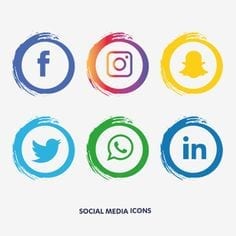 Geschatte leestijd: 6 minuten
Social media marketing has become integral to the way we use the internet to sell our business. Relevant content is not only linked. it is shared, liked, tweeted and pinned. How people use the internet has drastically changed and this hasn't gone unnoticed over at the Googleplex. Many of the independent studies on Google's ranking algorithm show a large relationship with high ranking webpages having robust social media activity.
What is SEO?
Search Engine Optimization or SEO is a method of improving positions in natural (non paid) search consequences in search engines. The higher the internet site is, the greater humans see it.
While the offical viewpoint from Google is that they don't directly use social signals in their algorithms, the SEO community pretty much agress it is certainly a factor in achieving great SEO rankings. Dissagreements aside, I can tell from my own experience, websites with large & significant social followings consistently have higher SEO rankings in a shorter timeframe.
Backlinks
You can't only use social media marketing to build social activitity to increase your all embracing SEO strength. You can use social media to consistently build backlinks that are at no cost and easy to build. It also expands referral traffic back to your website and engages previous customers. In general social media should be a piece of every SEO project or even every social media marketing project.
Facebook & SEO
Facebook is the world's most popular social network. What's popular on Facebook is essential a snapshot of public opinion and Google have noted this by making Facebook activity a very strong factor in their algorithm. You have to consider using Facebook for every SEO proposal. If you have only time or budget to use 1 social network in your SEO strategy, make use of Facebook.
Contribute content
To develop your site's Facebook social activitiy, contribute content from your own site on your Facebook page on a regular basis. Each time you do this, you receive more exposure from your fanbase and you also build up social activity just about the content on your site. Be cautious to mix this up with important engaging not commercial content for your user base, so you don't turn them off and maintain high degrees of engagement. For Example include infographics, quotes, photo's and more.
Build up your audience by including a Facebook follow button on your site, your e-mail signatures, and your thank you or succes pages. if you want to speed up expanding your audience, you can make use of Facebook advertising to build up a relevant audience of local customers. That is a good strategy if your competitors in the rankings have a larger following and you are looking to beat them. You can also use Facebook advertising tin incease exposure for your posts, or even run advertising campaigns for a promotional offer. Facebook advertising stands out as a great wy to build up an audience, social activitity and referral sales for projects with a budget.
If you do Social Media marketing you will need a Twitter account. Twitter is filled with discussion on the world's latest news and events. In many cases groundbreaking news stories are released on twitter before the world's major news outlets. Google have recognized this and use Twitter activitity in their algorithm. While it may not be as strong as other social networks, you can use Twitter to build up your overall SEO strength. Twitter is a fantastic social netwerk to weave into your SEO plans as you can schedule a lot of your tweets in advance without coming across as too spammy, and manage your account with only a small committment of time and effort. If you want to encourage site visitors to tweet your content for you, include a tweet this page link on every page or blog post on your site.
LinkedIn & SEO Optimalisation
LinkedIn is the professionals' social network. Therefore a businesspage on LinkedIn is absolutely necessary in your Social media marketing strategy. Besides that you also have the chance to advertise on LinkedIn. However you could contribute your content with your professional colleagues in groups meant for people with similar skills. Ask people you have contact with to like your businesspage on LinkedIn.
SEO Optimalisation & Youtube
More and more people prefer to watch a movie in stead of reading a blog or article. In a SEO perspective we must mention that Youtube is a Google company. A presence on Youtube is necessary for excellent SEO rankings.
Other social networks
Let's face it we would all love to play around on social networks all day, but we don't have the spare time to be always looking for great ideas and contributing them endlessly on social media accounts. If you have restricted resources concentrate on Facebook, Youtube and Twitter. When you are looking for an extra edge, doing SEO for a large brand or maybe you have an army of helpers waiting for your command, you can gain relevant boosts by expanding your social activities to various social media sites.
Pinterest & SEO
Pinterest has become one of the fastest growing social networks in a very short timeframe. The Pinterest fast growing userbase is primarly made up of women. The site has effectively tunred into a giant shopping list of wish list items. If your main audience are women, you should be on Pinterest.
Instagram & SEO
Initially a mobile app to help users make their photos look pretty. Instagram has skyrocketed from fledgling mobile app to competing with major social networks in just a few years. Instagram limits the amount of links you can post, which essentially means the links from your profile on Instagram are much more powerful. If you work in a fashion or image heavy industry, Instagram is a must have social network to incorporate into your SEO optimalisation & all embracing digital strategy.
If you invest time and attempt building up your socialmedia accounts, you will want to track your results so you can detached the parts of your strategy that are succesful & less successful. Social media analytics differs compared to other web analytics. Due to their other social analytics are geared to measuring the conversation and interaction of your fanbase with your brand.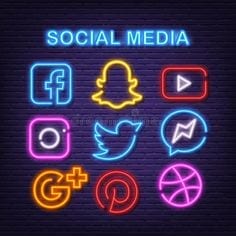 SEO Optimalisation & Content Marketing Blogs
Hire a SEO expert from The Hague
Herman Geertsema is the owner of Digital agency Connect your World in Den Haag. He is an experienced SEO consultant & Content Marketing specialist. Please contact me for a new SEO strategy.