SEO Strategy issues? This is the solution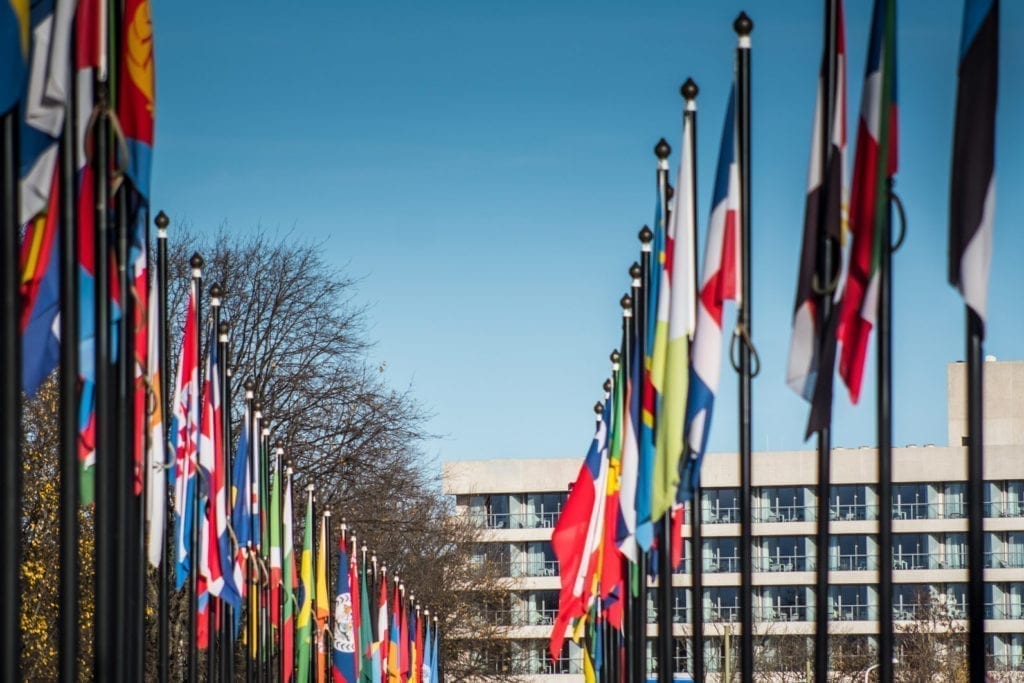 Your SEO strategy doesn't work, this is why
With a SEO Optimization Strategy, you can get free visitors through the search results of Google or search engines like Bing and Yahoo. But sometimes SEO does not seem to work. How is that possible and what can you do about it? Improve your SEO strategy with the solutions mentioned below.
SEO Problems and how to solve them
SEO optimization is a valuable way to get more visitors to your website. There are several reasons to achieve this: Visitors come for free. They are looking for what you offer and they are motivated therefore. They come by themselves and they keep coming, at weekends or evenings all the time. Against all advantages there are several disadvantages. SEO does not always work for everyone. What can you do about it to solve this?
1. SEO does not work due to bad support
SEO optimization is a long-term issue. SEO does not work if it is not intertwined in your marketing strategy and having little support internally. You achieve with SEO the most, when everyone within the organization is aware of the importance of it. And in any case is familiar with the basics and the investment that it requires. You immediately prevent large SEO blunders on the site by ignorant colleagues.
2. The SEO strategy does not work due to defective technology
SEO optimisation is about 3 things:
Technology
Engaging SEO Content
Authority.
If the technique of your website is not in order, you immediately make a false start. Search engines can not or only partially index the information on your site. And thus the information is not stored in Google's index. The pages can not be found through the search results of the search engine.
SEO Audit
To determine whether there are technical obstacles, it is best to conduct an SEO audit. This is a technical scan in which you examine all potentially obstructing factors. You can call in an expert for a technical SEO audit. A good starting point is Google Search Console and Google Analytics. Through this free service, Google will alert you to any technical errors on your site. Through Google Analytics you can see what scores and what not.
3. SEO does not work because your message is not correct and relevant
A successful website covers the right message. What is the problem of your potential customer and how do you solve it? Before you start working with SEO Optimalisation, determine a clear communication strategy. Who do you want to achieve, what do they want to hear and what do you want to say? Tune your story as good as possible. Then make sure that the basis is correct, the technique of the site and logically log in to the site. Again based on what your readers find important. It's not about you.
4. SEO does not work because you didn't do a keyword search
Keywords or search terms are the basis of a findable website. If you focus on the wrong terms, different things can happen:
The search term is too competitive and you are not in the top 10.
Too few people search with the words and it yields too few visitors.
You focus on the wrong keywords, which attracts the wrong people.
The intent of the search terms does not match your content, so visitors quickly drop out.
A lot of research is needed in the case of serious search research. Yet it is too important to do half or ignore it. Put time in serious keyword research before you get excited about making content. On the internet you will find many useful step-by-step plans that help you on your way. With Google Analytics you can investigate what works.
5. You invest not enough time and money in valuable content
At SEO optimalization, you can be very busy with technical matters and links to your site. But the most important thing is the content. Because there is no good and valuable information on your site, there is little to find. Google does not show many blog articles in the top 10 for informative searches. They are the most valuable.
Make engaging content and use SEO optimalization
Plan time for making valuable content. On a good page, a visitor quickly and comfortably reaches his goal. When making important search terms, always ask yourself why people are looking for it. What do they want to achieve? Then connect it to a valuable page as well as possible. This also has consequences for the layout of the page. Choose images consciously, control the viewing direction and use 'eye-catching' buttons.
6. Your SEO Strategy doesn't work because you do not come out
If you start a star restaurant on a deserted industrial estate, you have little chance of success. You want to be visible with your tent in a beautiful location, where many people come by. And as a cook, you often have to put your head outside the door. Fantastic cooking is one thing, but you also have to show it. Solution. Come out with your website consciously and show yourself to the people you want to reach. That can be anywhere: from Twitter to LinkedIn and from forums to a well-optimized Google My Business page.
A natural linkbuilding profile
Selling at SEO is traditionally done with links. You want related websites to refer to you and preferably with the right words. There are complete studies on the value of a link and you can lose yourself completely, but I would not do that. The best links are the links that provide relevant visitors, people who want to 'buy' with you. If you look at it that way, you immediately ensure a natural link profile.
7. SEO doesn't work because you take too much into account with Google
Is your website for Google or your visitors? Answer 2 do you say? Fortunately, because that's the way it should be. Search engines are there to unlock information. And because everyone is looking everywhere, they are extremely important to get in touch with the people you want to reach. Do not spam in the footer, to promote certain pages there. Place links in places where visitors expect them, even if this is not ideal for SEO. Do not be afraid to refer to other websites if your visitors are better off. Realize that Google is not a goal. Your goal is satisfied visitors who perform desired actions on your site. Concentrate on a user-friendly website and test it. If you can increase the conversion in this way, SEO will yield more.
8. SEO doesn't work because you don't do anything with data
The great thing about online marketing is that you can measure everything. If you do not watch out, it only will become complex and you will stare blindly at the numbers. Or just let yourself be put off by it and you do too little with it. This is a shame, because with data you can focus and adjust your strategy in a very targeted way. You do not only do what you 'think' the best, but you can substantiate this with figures. Do not just look at the positions at the search results, because they vary per user, location and device.
Google Analytics
Look especially at overall visibility and what visitors then do on your site. Because you earn money from them and not from Google. Search engines only mediate. Learn to work well with a measurement program like Google Analytics and study the figures regularly. Look beyond the bare numbers and add actions to it. You can set goals in Google Analytics. This way you can quickly see through which channels and pages you reach them. Or where visitors drop out because they obviously do not find what they are looking for. Improve your site based on the findings and make it a bit better. Your visitors and indirect search engines appreciate that too.
9. Your SEO strategy doesn't work because you do not building links
Two bars are both equally good. But one has many more recommendations. Which do you choose? It works the same with Google. Stay up to date with the latest articles on SEO? Sign up for free for the e-mail alert and always receive the latest articles your e-mail adress, Sign me up, We deal confidentially with your data. If you do the same as a competitor you do not distinguish yourself. You have to do something different or be better. To the left and to a lesser extent also social media play an important role in this. With the left you increase your authority and popularity. And they are a big part of Google's algorithm.
SEO Linkbuilding
Do not just invest in technical improvement of your site and content creation. Go actively back left. There are hundreds of ways to get them. Valuable content is a good starting point for linkbuilding. Create something that others can use – for example, research results, an infographic, visual material – and you have exchange material. Approach others actively too. But always ask the question: what does it mean to them? If you both get better, then there is something to regulate.
SEO optimalization
SEO does not work automatically … but you can do something about it. Search Engine optimization is not a magical solution for all visitor problems. Scoring in search engines requires perseverance, time and energy. Be aware of this when you start working with SEO. And ensure realistic expectations. With sufficient time, targeted actions and a system to measure the results nothing stands in the way of future SEO success.
SEO rankings factors
Strenght and relevancy of backlinks (incoming links to your website)
Content relevancy and quality
Engagement metrics such as CTR (click through rate)
Website size and loading speed
Keyword density
Grammar and spelling
Website structure
Mobile optimization
Overall domain authority
Social signals
Internal linking
Website usability
More about Connect your World
SEO & Content Marketing Blogs
Contact SEO Specialist Den Haag
The author is Herman Geertsema and can make and execute a SEO strategy for your business. Herman is the owner of SEO bureau Connect your World in The Hague. He is an experienced SEO specialist & Content Marketing expert. He works in the urban area of The Hague, Amsterdam, Rotterdam, Utrecht en Breda. Do you have a question for me? Or do you want to hire me as a SEO specialist? Surf to my Contact Page and call or mail me.