Improve the SEO of your website with Schema
We will start to get a little more technical with SEO and discuss schema. Do not worry, however because we will be sure to talk through these things. in a way that is easy to understand. By the end of this blog you feel confident in your understanding of each of these things.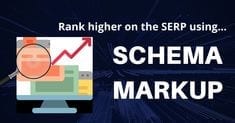 What is Schema Mark Up?
Schema is a form of micro data. It is important data for searchengines like Google, Bing and Yahoo. it improves the quality of a search result because search engine have better data to interpet the context of a query.
Meta it is
We are going to be looking into something called the meta. The meta description or meta tag, is the small description that Google shows underneath your title and website link in their search results. Meta simply means meta data. Meta data is information about the content of your website. There are different types of tags that you can use on your site for the small description that shows up in Google search results, and we will be looking into each one of these types over this blog.
Metatags
First we will continue discussing metatags as a whole. Meta data helps SEO, which is why you should know what it is as well as how you should go about it using it. They help SEO by letting Google know what the content of your web page is actually about without Google having to look through your entire site.
First you will want to figure out if your site is using metatags. To do this, right click on your page and when the menu box pops up, click on view page source. When you do this, the page will show you the metatags, if they are being used. If metatags shows up, defintely take the time to look into them. It us important that you understand the metatags that your own site is using. If your metatags are not relevant to your site or if you are not getting the traffic you would like to see and you want to try something new to increase it, consider changing your metatags.
Four types of meta tags
There are four main types of metatags that people commonly use and that show good success rates in most cases. The first one is called Meta Keywords Attribute. This meta tag is a list of keywords that you want your site to show up in the Google Search results for. The keywords should also be used in your content of course, but putting them in a metatags can help as well. The second one is calles Title tag. This metatag shows the title of your website and can help you to show up in the results when someone searches for the title of your page on Google. The next type is called a meta description attribute. This type has a short description of the content of your page within the tag. The last main type is called a Meta robots attribute and this helps those spiders and crawlers know exactly what to do when they get to your site.
Metatags are useful in Schema
Each of these types of metatags have their own time and place to be used. However some are are much more useful than others.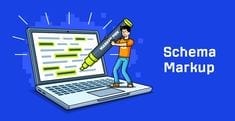 Meta keyword attribute
For example Meta keywords attribute is not as useful as it used to be. This is because people used to just type in random keywords that they knew would generate a lot of search results even if the words had nothing to do with the content of their site. Google figured this trick out, and now does not put as much weight on Meta keyword attribute because they need their search results to always be relevant and helpful to the people who are using their search tool online.
Meta descriptions attribute
Meta descriptions attribute is a lot more helpful in Schema. With this tool Google still puts quite a bit of weight on what you right as your description. This makes this type of meta tag a good tool to use to make your site show up in the searches that you need to be visible in.
Meta robots attribute
This helpful as well since it tells the spiders and crawlers what to do with your site. This also helps you to show up in the search results that you need and want to be in the most.
Title tags
Title tags are the most helpful of all of the types of metatags. These have a high power when looking into the Google search results. They are also something that can be seen by people when they are looking at the Google search results. These are actually the things that make the titles of links to sites show up in Google's results list.
Metatags, Schema & SEO
Even if you are a beginner you can use meta tags to better your search engine optimization or your SEO.
Schema tools
JSON-LD
The first thing we are goig to look into is called JSON-LD. This is a linked data tool. It allows for people to click on one site and then be brought through multiple other sites. It is easy to implement on your own site and it is easy for your readers to read as well.
RDFa
The next tool is called RDFa. RDFa is a tool that stands for resource description framework in attributes. RDFa works with attributes of sites and tells what these attributes are through extenions to more sources of data. This should be capable of providing Google with even more information about your site than typical meta tags can do.
Microdata
Microdata can be used to describe yourself as well. This is a tool that simply gives names to different pieces of the content on your site to allow it to show up in different Google search result lists. For example, if you write one article about cooking on your blog but you typically write about horses, your cooking article may need to show up in a different Google search. This is where microdata can come in handy because it can make that happen to you. This is a tool that is nice for people with multiple businesses or who write a blog about more than one topic.
Schema.org
Schema.org is another tool that can be used. This tool can add a list of different vocabulary words to your site's tags. This can take different pieces of your site, like content, rating, on your location and add them all into tags for your website. This can help you to show up in more Google searches while keeping your results in relevant places at all times.
Pros of Schema markup
Searchengines understand your site's content better
A strong boost to your brand presence online with Schema.
Improved CTR.
Rich search results in the SERP. Adding a price or a menu of a restaurant or product details.
Your videos can be played right from search.
Improved SEO rankings.
Overall Schema conclusions
It is clear that there are quite a few tools that can use use your SEO. We have covered the best and most helpful tools in this blog. These tools seem difficult to use at first, but if you practice with it, it will become easier and easier.
Read more about SEO
SEO specialist The Hague
Herman Geertsema is the owner of SEO buro Connect your World in The Hague. He is an experienced SEO specialist and Content Marketing expert. He works at assignments in the Amsterdam, Rotterdam, Utrecht, Breda and The Hague region in cities like Leiden, Delft & Rijswijk.