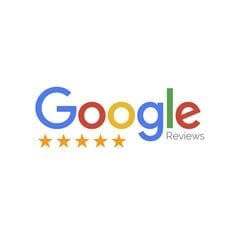 Geschatte leestijd: 4 minuten
SEO reviews, how to deal with it
We know now there are lots of consumers who will purchase quite about anything online, especially when reviews and recommendations are present from those who have bought before them.
The search for SEO reviews
When finding a product a search often includes the word reviews. So be sure to include them in your SEO strategy, as well as a page that will qualify as a landing page, if you don't include reviews beside each product.
Writing and posting SEO reviews
Making SEO reviews for your product is a smart way to gain your website traffic. By creating a review of the product, aiming the product keywords and getting links to the reviews to enhance its search ratings, you are able to create an inset for buying and directing those viewers appropriately.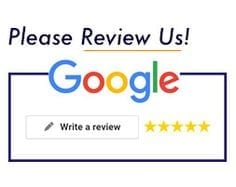 SEO reviews on third party sites
Reviews on third party websites can be very vital to your business. You can be in any business; mostly everybody is looking for some feedback or review about a product or service. For example this review can be for a new book, a new car or a holiday.
We know now that customers are willing to purchase just about anything online, especially when reviews and recommendations are present from those who have purchased before them. However there are many websites like tripadvisor.com and yelp.com that include consumer reviews. Those with the most reviews with the highest ranking automaticallt appear or can be selected by user filters on the site.
Flourishing business depends on the SEO reviews
The prosperity of your business relies on reviews of your customers & those who have knowledge with your company, using your services, and buying your products. Reviews can be about everything, top offer, ease of acquisition. Your website has to be seen to be proactively connected directly with customers.
Search engines integrate rating systems
The Google & Bing Search engines have begun to integrate various rating and review systems into organic search results. Google used to post their own reviews until 2012 when they move to integrate Zagat reviews. Bing integrates Yelp reviews. The bottomline is even if the players change, customers care about reviews, so search engines care about reviews. Search engines are now smart enough to tell the difference between positive and negative feedback. This impacts search results as a consequence. If you are very good at what you do, you may want to link to review sites from your website. the last thing you want is to only have negative ratings out there. They are seen by your clients or customers and measured by search engines. You can start overseeing your brand with Google alerts.
SEO reviews from others
Website visitors validate the value of what the website offers by their actions. Clicks, views, reviews, votes, requests, purchases, comments, shares, likes and recommendations to others are the ultimate reward for providing your taregt audience with what they want, the way and the price they want it at.
How many website visitors with SEO reviews do you need?
Far too many companies think they have to have millions of visitors to make their brand an online succes. Likely accidental visitors typically leave a site immediately erasing potential gain earned from that visit. Not only does this behavior reduce the overall performance metrics of a website. It also negatively affets search performance. Therefore it is best to only target potential customers, people who are watching for your products, services or the knowledge & information only you have.
SEO reviews do's and don'ts
SEO reviews Do's
Accept complete responsibility, as the owner of the business
Be as clear and sincere as possible about the cause of the mistake
Keep it brief but sincere
Apologize sincerely for the customer's bad experience
Express your commitment to fixing any issues that have been raised and explain what you will do/have done to remedy them
SEO reviews Don'ts
Shift blame onto your staff
Blame the customer
Accuse the customer of lying or exaggerating
Refuse to apologize
Refuse to be accountable
Use unprofessional language
SEO Optimalisation Blogs about SEO Strategy
Read more about Connect your World
Hire a SEO specialist The Hague
Herman Geertsema is the owner of SEO bureau Connect your World located in Den Haag. He is an experienced SEO specialist & Content Marketing expert. Digital agency Connect your World execute assignments in the Den Haag, Amsterdam, Rotterdam, Utrecht & Breda regions. Do you have more questions about SEO reviews? Or do you want to hire a SEO specialist for any SEO strategy? Surf to our Contact Page and call or mail us.