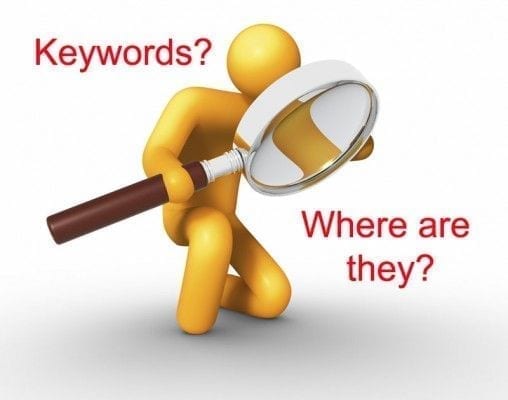 Keyword research
SEO Keyword Research is the most important thing to know about and to use and implement correctly when looking into your SEO. In this article we will look into SEO keywords more in detail. We will discuss what keywords are, why SEO Keyword research is so important and how to find the most relevant keywords and how to use them.
What is a keyword?
A keyword is word what explains your article. It is a word that when someone types it into the Google searchbar, you would like your article in one of the top spots in the results. It is a word that when searched, your webpage would be an accurate result that would give searchers the excact information that they were looking to find.
Why are keywords so important?
Keywords are the way that Google decides what searches will lead to your page. The other SEO factors that Google uses determines your ranking within the resultts, but your keywords are the reason why you are found in that specific result list at all. Without keywords you would not turn up in the right search results.
You would not be found where you want your readers to find you. Google would not know if your content was relevant to your main subjects. With an excellent SEO Keyword Research you are able to prevent this. Overall keywords are your way to have control over where you show up in search engine results. They allow you to appear in certain searches and not in others. They put the control of this in your own hands.
Search intent
Search intent has become a very relevant ranking factor in Google the last couple of years. Search intent is all about finding the right piece of information. In this case take a look at this report called: SEO and Intent 2020: new study reveals true state of search. You will find the answer about two questions:
What do searchers look for in the search results?
And how accurately do those reflect search intent?
SEO Keyword Research: how do you start?
First you have to do some research on your keywords. Researching your keywords allows you to see what other results come up to with the keywords that you are thinking of using. You can do this type of SEO Keyword Research by simply typing in your word or phrase in to the Google search bar and looking at the lists of results in the SERP.
You can do another type of SEO keyword research as well. You can use certain websites and type in your keyword. They will help you to know which keyword will generate the most traffic to your website.
Another way to tell you if a keyword is good or not is to buy a sample campaign from a site like Google Ad Words. This would basically be buying and advertisement that would show up based on the keyword that you chose. You could make the traffic that came from clicking the ad redirect to your website. By doing this you would be able to tell how much traffic was generated by the keyword and if it was useful or not.
How to find and chose the right SEO Keywords
A good way to find keywords is to use an online tool that will help you to generate a massive list of them. There are free tools like Ubersuggest and paid tools. In such tools you will find normally how much traffic is generated from each keyword and how much competition you have in ranking for a specific keyword.
SEO Keyword Research is the first step of On page SEO
Through On Page SEO Google knows what your website is all about. With the right keywords you will make it easier for Google to understand what the subject is of a page or website. You can use keywords in the text, titles, tags, url and in the keyphrase and metadescription.
Site structure
The first reason why the site structure is that important is because it makes good experience for the people who visit your website. This is important because the more people that are happy with your website, the more people will return. Another benefit of a good sitestructure is that spiders or crawlers are able to navigate your webpage better and more easier and find more information, which allows you to rank higher in Google resultts without much effort.
How does Google notice your SEO keywords?
It will be helpful if you put a keyword in your first paragraph and in your last paragraph in order for Google to notice them. You can also pay attention to your keyword density (The keyword for this page is SEO Keyword Research -:) ). This is the percentage of keywords you use in comparison to the rest of the words you use in your article.
Readability
Readability keeps visitors coming back to your website. Use keywords wisely, so you will have the right content on the right page. Keyword spamming is therefore not a smart action.
SEO Keyword Research checklist
Use well researched and effective keywords.
Pay attention to keyword placement.
Be aware of keyword density.
Use title tags.
Have a clear sitestructure.
Structure your url's as well.
Put your site menu in your header.
Implement a logical structure to your website.
Pay attention to pagespeed.
Make sure you have no duplicate content on your website.
Take care of a readable and usable website.
Pay attention to mobile friendliness.
Write strong content, not just keywords.
Consider using Content Marketing.
Try to get featured in Google's snippets by using question keywords.
Use a keyword once. Otherwise you compete with two pages of yourself.
SEO & Content Marketing blogs
SEO bureau Den Haag
Herman Geertsema is the owner of SEO bureau Connect your World from The Hague. He is an excellent SEO specialist and Content marketing expert. Connect your World accepts assignments in area of The Hague, Amsterdam, Rotterdam, Breda and Utrecht. Do you have a question about SEO Keyword Research? Or do you want to hire me as a SEO specialist? Please surf to My Contact Page and call or e-mail me.