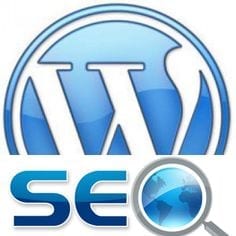 Introduction
Geschatte leestijd: 13 minuten
In the next blog we will concentrate spefically on the on page SEO Optimalisation of WordPress sites, highlighting the problems and working through the numerous fixes. Your WordPress website should be well optimized, without being over optimized at the end.
1. Duplicated content
1 of the main points when working on a WordPress website is duplicated content. For example every post you create will also be posted on several other webpages within the site. Whether that post is shown in its entirety on all these pages, or as a shorter excerpt, is often controlled by the site's theme. Some themes will let you choose, whereas others will not.
What does this mean for SEO in WordPress?
When a post is made on a WordPress site, it may be published in full on all of the following at the same time:
Homepage
Post page: Every post is given its own web page.
Category page: Posts are allocated categories, and the category pages show all posts in that specific category.
Date archive pages: These are pages that show all the posts made on a given date.
Tag pages: Tag pages are another way of organizing your content. You can assign several words or phrases to each post, and for every word of phrase, a tag page is created. These tag pages show all posts that have been tagged with the specific word. Therefore if you used a tag blue widget on five posts, the blue widget tag page will show all five posts.
Author page: This an archive showing all of the posts made by a particular author.
Multiple RSS feeds.
That is seven areas where the exact same post show up.
1. WordPress categories & tags
If you assign just one category to a post and one tag phrase, that means each post could appear on seven areas on the site at the same time. While I recommended you only allocate a single post to just one category, tags are different. If you use tags, I'd recommeded 3-5 per post. That would take the count up to 10-12 pages showing identical content.
Duplicated content
This type of duplicated content is bad. So the general rule that I recommend is to only include include the full post on one web page on your site. On any other page where that post appears, you should be using excerpts, or in some cases just the title. Having a high level of control is vital to removing this type of duplication, and the process begins by choosing a good template. The template should allow you to specify what you want to be posted on each of those six areas of potential duplication.
2. WordPress settings menu
The top two items in the general setting are site title and tagline. The site title and the tagline entered here will be displayed at the top of every page on your site. You can replace this with a logo image if you want, but how to do that will depend on the theme you are using. Each theme will have slightly different instructions for adding a logo and logo dimensions will also be theme specific. Domn't be tempted to stuff keywords into the sitename or tagline fields. Your sitename will most probably be based on your domain name, and the tagline should be a short sentence specifying your site's goal, philosphy or slogan.
WordPress discussions settings
The discussion settings refer to the commenting system built into WordPress. Google likes to see visitor interaction on a website, so this is an important part of your WordPress SEO. You will want to keep the comments enabled. The most important setting is the third one. It tells WordPress to allow visitors to comment on your posts. This is what we want – visitor participation.
3. WordPress plug-ins
3.1 Yoast SEO
This a comprehensive SEO plug-in that will create a self updating sitemap and allow us final control over the SEO of the site.
3.2 W3 Total Cache
A caching plug-in is essential because it speeds up your website. Page load speed is an important part of SEO. Google likes fast loading pages and once we have this plugin configured, your website should load several times faster than before.
3.3 Dynamic sidebar widgets
This allows you to create criteria for the display of our widgets. If you want a widget to only appear within a certain category of posts, you can do that.
3.4 Smush – Compress, Image Optimizer
Optimize your images, turn on lazy load, resize, compress and improve your Google Page Speed with the incredibly powerful and 100% free.
3.5 SEO Press
Boost your SEO with SEOPress, a simple, fast and powerful SEO plugin for WordPress. No ads, no footprints, no anonymous data sent, white label.
3.6 Keeping WordPress & Plug-ins up to date
You must always keep WordPress and plug-ins up to date. Hackers typically look for exploits in WordPress, so updates fix any known problems. Thus keeping your website protected.
4. Menu & Site Navigation in WordPress
Visitors like a site with good navigation and Google likes a site that keeps its visitors happy. Of course, there is more to it than that. Good navigation on a site will help the search engines find, and even categorize your content. On a website, there are various places where navigation can appear. These include:
A menu above the site logo
Menu below the site logo
A search box in the same area as the site logo, often to the right
Breadcrumb navigation underneath the page header, but above the web page opening header
Backlinks to other pages within the body of the content, as in context links
After the content of the page, maybe as a related articles or you may also be interested in these types of link lists
Menu in the left and or right sidebar
A menu in the page footer
Recommended navigation in WordPress
I suggest that you have the following four navigation features:
Legal menu: Either above or below the site logo or in the footer, where there are links to your legal pages. That's the Contact, Privacy, Disclaimers, and so forth. These links should be nofollowed, and the actual legal pages should be set to no index, follow and no archive. This menu should also have a do follow link to the About Us Page, which is often one of the most visited pages on a website.
Search box: If your WordPress theme supports a search box in the header area, you might want it there. However, I prefer a search box at the top of the sidebar.
Main navigation menu: In the logo area or sidebar, that links to the main sections of your website. (the main categories and or most important pages.
Sidebar dynamic menus: Each category or main section of your website should have a different navigation menu in the sidebar. Google likes dynamic menus that change dpeneding on where a visitor is.
5. Comment system relevant for SEO in WordPress
The comment systems and how to integrate them into your site is important for SEO in WordPress. It is yet often an over looked piece of the on site SEO puzzle. The comments on your site are very important. A lot of comments tell visitors that your site is busy. If it is busy, then it is likely to be trusted by more people. If it is trusted, it will do better in Google too.
However, all of this is dependent on having good quality comments. Comments need to add to the conversation that has gone before them. Put more specifically do the comments add to the original article, either by way of an opinion, additional information or a question? Another good type of comment is when a visitor replies to someone else's remarks, but again, only if those replies are adding to the conversation. These are the types of comments you need to try and get on your website.
6. SEO Optimalisation in WordPress – site wide matters
There are a couple of things that you should be implementing on a site wide scale.
6.1 No follow links
This is a concern for all posts and pages on your entire website. The no follow tag can be added to any link to stop the search engines from following it. It is a good idea to nofollow links on your site that you don't want to waste link juice on. These include the legal pages and all affiliate links. When you are writing content that links to another authority website, do not add nofollow. We want Google to know we endorse these other credible sites by leaving the nofollow off the link.
6.2 Getting socials on your website
It is good idea to include ways for your visitors to follow you and share your content with their followers. Google does pay attention to social shares.
6.3 WWW or not www
Some websites use the www. prefix and others don't. Google treats these as different urls. If you have a site that uses subdomains, then using www. make sense. If your site does not have subdomains, then it doen't matter whether you choose www or non www.
7. SEOin WordPress – when writing content
The best approach to writing good quality content is to write for your visitor and not the search engines like Google. If you write naturally, and with a sound knowledge of the topic, you will automatically include relevant words and phrases into your content anyway, which will help it rank for a whole host of search phrases. By all means include a specific phrase somewhere, such as the title or H1 header, but don't whatever you do, start stuffing the same phrase in as may places as possible.
Google & Content
Google is clever enough now to know what the page is about, even without strategic keyword placements by the webmaster. Concentrate on providing great quality content that will please your visitors and that Google will want to rank highly because it deserves to. With that in mind, create a compelling headline for your post and don't try to stuff it with individual keywords or keyword phrases either. Just aim to create quality content.
7.1 SEO checklist for excellent content
The title needs to appeal to the searcher
Including your primary keywords in the title if you can, but don't stuff it.
Words that appear at the beginning of the title are given more emphasis by Google.
Try to minimize the use of stop words.
Limit the title to less than 60 characters in length.
You can use H1-H6 tags on a webpage.
Your web page should contain only one H1 heading.
Use H2 and H3 in a hierarchical manner. Split up the article into sections.
8. Images
Alt tags help visually impaired visitors to your website. Create good, accurate Alt tags for your images. Don't try to stuff keywords into these tags. Give images a descriptive name that might contain a keyword phrase. Optimize your images before you upload them.
9. SEO in WordPress plug-ins – Yoast
9.1 Features
The next features will be available:
SEO analysis
Readability analysis
Cornerstone content
Tekst link counter
XML sitemaps
Ryte Integration
Admin bar Menu
Security
The XML sitemap option takes care of indexing your website. This is really important for excellent SEO rankings.
9.2 SEO analysis – most important SEO tips
Use a keyword in subheadings
SEO title needs to be about 60 characters
Outgoing links are important (follow and no follow links)
You need internal links for indexing your website properly.
Don't use a keyword more than once.
Images need an Alt tag.
Longer articles rank higher in Google.
10. Answer specific questions
The more unequivocal you make your SEO content, the more plausible you will rank for searches related to the topic.
Focus in on your content with keywords
While articulation stuffing is an unquestionable relic of past events; it doesn't mean you need to disregard keywords. Since search engines are utilizing semantic search, zeroing in on client supposition instead of the certifiable words to improve the precision of results. It induces you to need to change your demeanor structure to do the same thing.
Google keywords
It is not simply keywords any longer. Google understands the request and changes results as necessities are. Take the necessary steps not to maken your posts aroundunequivocal keywords. Think about them around express contemplations. In this manner you can rank for hundreds potentially even thousands of keywords simultaneously. By a wide margin , the vast majority of the traffic you get for any page on your website will come from keywords you weren't attempting to streamline for.. You don't need to rank number one to get traffic. Certainly, even the best watchword gagdets will not show you the enitirety of the potential keywords you can rank for.
Go for the more express keywords since insividuals aren't searching for wide terms any longer. Consider things like: time and date, price and quality, intent and location. Take a gander at related Google searches, and work those terms customarily into your substance.
11. Schema structured data
Structured data is like a dictionary for search engines like Google or Bing. By describing your content in code, you can make it clear what that particular piece of content is about. Also a FAQ or how-to content are relevant functionalities for SEO In WordPress, For instance, you could let search engines know about this. This is how, search engines get a better understanding of your website. In return, they can use this to help your site get rich results.
Structured data in Yoast SEO
It used to be difficult to add structured data to your site, but with structured data in Yoast SEO, we set out to make it easy. Today, we generate the code search engines need to make sense of your site and its connections automatically. You only need to make a couple of choices in SEO > Search Appearance. Select Person if your site is a personal site or Organization if it is a business or professional site.
12. Pagespeed
Measuring the speed of your site can be confusing. Different tools give different scores and results, and sometimes even give conflicting information. Use this guide to help you on how to measure your speed.
13. Consider and test your design
Making a website that you like taking a gander at is a genuine achievement. As any creator or designer will advise you, it's an uncommon day when you don't become ill of taking a gander at a website during the plan interaction. So when you run over one that you love all day every day, you presumably feel like you have truly hit the imprint. Sadly, preferring how a site looks isn't a marker of achievement.
Google Analytics
The best way to know whether your site is fruitful is to test it. There are a few instruments accessible that permit you you to do this without any difficulty. Maybe can be incorporated directly into the WordPress dashboard, which is a degree of comfort I can jump aboard with. What you will have to do is select a part of your site\s plan you need to test. At that point make substitute forms of this plan component. From that point, you can lead A/B or multivariate tests utilizing Google Analytics Experiments.
WordPress Module
There is a WordPress module called Google Content Experiments Free WordPress plug-in that makes it exceptionally easy to direct these trials inside your WordPress site that is worth looking at in your case you aren't kidding about creating your site attractive. You may likewise wish to use the custom post sorts highlight to fabricate post formats that can be executed immediately. Thusly, you can dispatch another landing page or source of inspiration without digging into the code every time. This additionally guarantees there is a plan attachment across the total of your website.
SEO & Content Marketing Blogs
Hire a SEO specialist or Content Marketing expert
Herman Geertsema is the owner of digitaL agency Connect your World in Den Haag, The Netherlands. He is an experienced SEO consultant & Content Marketing expert. Do you have a question about SEO in WordPress? or do you want to hire me as a SEO expert for a whole a new SEO strategy? Surf to my contact page and call or e-mail me.