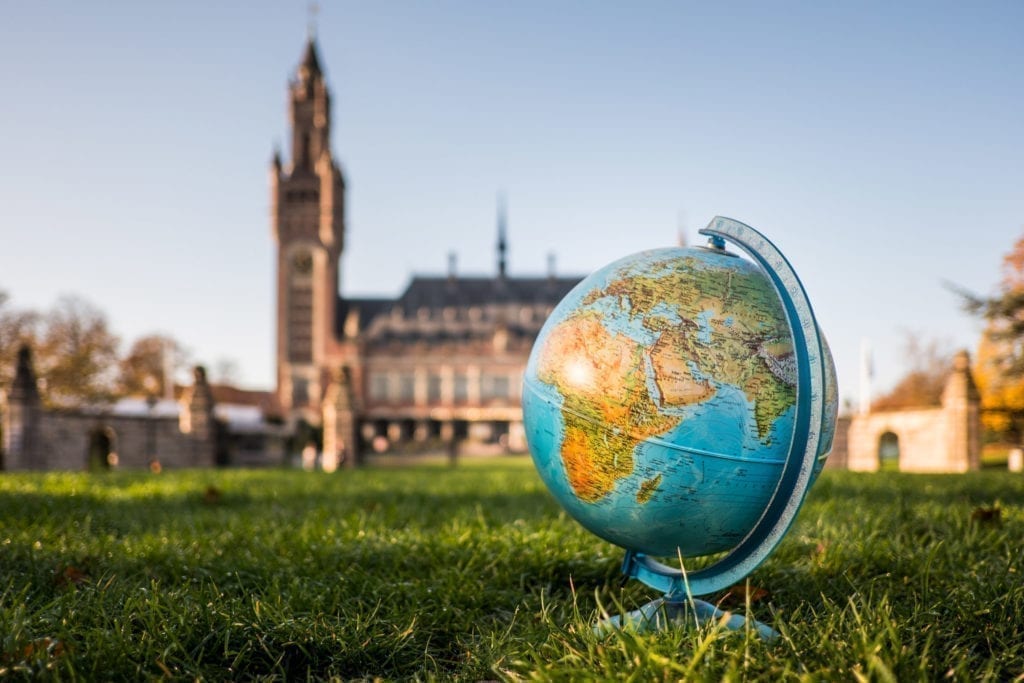 Geschatte leestijd: 9 minuten
The Future of Search Engine Optimisation
1. Add keyword rich meta titles, page titles and meta descriptions
Title tags tell search engines what the page is about on your website. It namely shows up as the blue text within search engines generally. So they are very important and is one the first checks in SEO for Google in 2020. Title tags need to be completely unique and around to 55 and 65 characters. Use a keyword in the title tag. Ideally your keyword or keyword phrase is at the beginning of the title tag. Use modifiers like 'What is', 'Fast','Guide', Year, 'How to', '10 Ways to', 'Cheap' at the beginning of the title. WordPress users can use Yoast SEO plugin, to preview the appearance of your site title and meta description in Google's search results.
What is a keyword?
A keyword is a word that describes the content on your webpage or post best. It's the search term that you want to rank for in Google with a specific page. So when people search for that keyword or key phrase in Google or other search engines, they should find that certain page on your website.
2. Using keywords wisely
Using the keyword in key places like the first and last paragraph, in subheadings H2, H3 or H4 or Italic and bold and image alt tags allows it to get 'algorithmic importance', and it makes sense. Google's bots are looking for the most important words in an article for context, and these places demonstrate some kind of importance. SEO tips in 2020 are just that simple.
3. Discover longtail keywords with Google Suggest
Check a keyword into Google. Don't press enter. Instead check out the keywords Google shows you.
4. Online communities
Answer The Public, Reddit, Quora & forums and other online communities are excellent places to find keywords.
About 1 in 30 people using a search engine are visually impaired and may be using a screen reader. A good alt tag will show on the page if the image fails to load. A screen reader will pick up description when reading the page. This is also a vote for your website. It helps Google crawl your site and is a vote for your website to rank higher in search results. Your alt-tag should be a quick and very good description of the image. It usually includes keywords from the blog or website.
6. Increase dwell time on site by including relevant, snackable content & videos
Most people are aware of the "In-depth, easy to consume content" part of making a page SEO friendly. But what gets people to stay on your site the longest? Visual content, bullet points, strong graphics, introducing a compelling mystery – and videos.
7. Be sure you're linking to other key pages on your site, and to other authority sites
Getting high – quality sites to link back to your page can drive traffic to your site, but most importantly it increases the site's authority in helps it rank high in Google. Good links are an indication to Google that your site is a quality resource that is worthy to be ranked high in Google to be seen by more users. It is one of the most important SEO tips in 2019. Google itself states, "In general, webmasters can improve the rank of their sites by increasing the number of high-quality sites that link to their pages." Do this by creating unique and in-depth content that people will naturally want to link to and reference. You can also reach out to websites or people you know with content and ask if they would like to use it on their site, while linking back to yours.
8. Ensure you're linking to other key pages on your site, and to other authority sites
Getting high-quality sites to link back to your page can drive traffic to your site, and most importantly it increases the site's authority in helps it rank high in Google. But did you know that internal links are extremely important as well? Good links are an indication to Google that your site is a quality resource that is worthy to be ranked high in Google to be seen by more users – but linking out to other quality resources puts you in great company aswell.
9. Get your page-load time under 2 seconds
Site speed is the number 1 of SEO tips in 2019. If you don't have lightning fast load speeds, stop what you're doing now and make sure you take one step to speed up your sites. Fancy elements like parallax or background videos are great, but lots of java scriptor is poorly built. Commercial WordPress themes can bloat sites with unneeded code.
A. Get good, premium hosting like WP Engine using CDN if you are on WordPress.
B. For WordPress use WP Fastest Cache, autoptimize, and smush plugins to compress your code and images or similar tools for other platforms.
C. Use Pingdom Speed Tools, test your site, and fix the elements it suggests to one by one, until you get under 2 seconds.
A metadescription is the short description under your search titles results in Google. A good metadescriptions is important for getting people interested in your content and letting them know what it's about. Important is to seduce them and getting them to click. These should typically be under 155 characters, include an attention grabbing beginning, an informative middle, and a call to action at the end.
11. Optimized for social sharing with short URL's, Scannability, TLDR Content, and more in-depth 'LSI' content
The most important thing is that your page is built for humans. Can they get quick definitions? Can they get the keys to the article quickly? This is even more important these days, where a well-placed tag with a definition under it can earn you an easy featured box in search results. People should first of all be able to skim the content and get key points in headlines. And be able to dig deeper on sub-topics also known in SEO lingo as 'Latent Semantic Indexing' topics. They should be able to share the article with a short'slug' or in other words, the URL should be 2-3-4 words long after the slash.
12. Sprinkle clear indications of credibility throughout to satisfy Google's Push for E-A-T
Just like it's good to make it clear, who wrote a particular article, always make clear indications of the individual organization's place in the industry or around the topic. Trust factors like titles, certifications, reviews, media / press, and other indications that showcase you or your organizations expertise, authority and trustworthy. Cite credible sources, recognize visual and obvious representations of these 'trust factor' matter for more than just helping more people convert, they now matter for SEO too.
13. Voice Search
People search online the way they speak. According to a March 2019 data, 20 percent of mobile search requests are done by voice. Voice searches have become more popular. It means that people are now searching in the same way they speak. Most of these searches use 'longtail keywords' and are really specific. Users demand a more exact answer when they ask a question. Most of the time those who use the longtail keywords are more likely in the consideration stage, and they are the ones that have the tendency to convert. Bullet lists can increase your chances to rank high for voice queries. Most voice queries are local queries. Local SEO tactics to your site are key nowadays.
14. Video Content is King
Google loves videos! YouTube is owned by Google and is the second largest searchengine in the world. It remains a valuable element of any SEO strategy and any company's digital marketing efforts. According to Forrester Research, video has the highest tendency to rank first on the SERP compared to a web page. It is also mentioned that 62 percent of universal searches on Google include the use of videos. We are convinced that a video is a window to the soul of the business. That's why videos must be 100 percent informative and interesting.
15. Visual Search SEO
Visual Search SEO must be a part of any SEO strategy. Lately, Google made changes to how users use images when they search on search engines. Images are important when it comes to online searches. Images always appear on the SERP. When images are featured on the SERP usually they are in snippet form. Top ways to ensure that your images get featured on the SERP?
Optimize image titles and descriptions
Using high-resolution images
Adding captions whenever necessary
Using alt-text to images
Using an original image in stead of stock images
Size matters
16. Podcasts
Podcasts are a great medium for those people who are always on the go. Think about someone trying to digest your content whilst running, traveling, or about to go to bed. All you have to do is create a podcast and optimize the title, recycle your existing SEO content to turn it into a Podcast and repurpose your Podcast for YouTube. Remember that YouTube is a search engine in its own right, and it has over 1 billion users. YouTube is often part of the SERPs which makes it necessary to be part of your content marketing strategy.
17. Technical SEO Checklist
Identify crawl errors
Find out how Google views your page. Use the Google Search Console's "Inspect URL" feature
Make sure your website is mobile friendly
Secure your website with https
Check your site's loading speed
18. Content checklist
Create amazing content with the skyscreaper technique
First, identify a piece of popular content in your industry
Next, create something even better
Finally, promote that content
Chunk your SEO for Google Content to maximize readability
Cover your page's topic in depth
Use Schema Mark Up
Focus on Content Formats that working right now
Use Multimedia
19. SEO for Google – Bonus SEO tips
Optimize your website for Click through rate (CTR)
Limit your website downtime
Delete death weight pages
Update and relaunch old content
SEO & Content Marketing Blogs
The author is an experienced SEO specialist and Contentmarketing specialist from The Hague. He is the owner of SEO agency Connect your World: the specialist in SEO & Content Marketing from The Hague. Do you have SEO for in Google tips in 2021 for me as well?
SEO bureau Den Haag – Opening Hours
| | |
| --- | --- |
| Maandag | 8:30 AM - 5:30 PM |
| Dinsdag | 8:30 AM - 5:30 PM |
| Woensdag | 8:30 AM - 5:30 PM |
| Donderdag | 8:30 AM - 5:00 PM |
| Vrijdag | 8:30 AM - 5:00 PM |
| Zaterdag | Gesloten |
| Zondag | Gesloten |