Pinterest Marketing [Instruction Guide]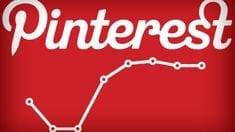 is Pinterest useful for SEO?
What is Pinterest Marketing?
Pinterest Marketing is using social media platform Pinterest as a tool to increase awareness of your business. Pinterest drives organic traffic back to a website and helps increase the overall awareness of a brand or business
Pinterest marketing as part of your business marketing
As you begin to use Pinterest marketing as part of your business marketing strategy, you may find that you need help creating amazing graphics setting up your Pinterest account or even creating the right content.
Pinning
Sharing or posting content on Pinterest is called pinning. Users pin a piece of new content to a board.
Board
A board is a collection of Pins that usually share a common theme. You can create new boards around any topic from classic cars to parenting tips to real estate.
Pinterest users typically use the platform to save ideas and products that you want to remember or revisit later. It is also used to bookmark articles or blog posts that you want to read later.
Pinterest is different from Facebook and Instagram
Pinterest is different from other social media networks because it focuses more on research and inspiration. While Facebook and Instagram focus more on sharing information or posting about your life. Pinterest is for inspiration, research and buying.
Pinterest statistics
Although Pinterest is often regarded as the 'go to platform' for pinning recipes and home décor ideas, it is also a powerful online marketing tool. More than 416 million people visited Pinterest each month to explore and categorize ideas they love. While you may think of Pinterest as being in the social media family, it's also a powerful search engine.
Pinterest & Ecommerce
Pinterest has become a leading source of social revenue for many companies, especially e-commerce. You'd be remiss to not take advantage of this platform to expand your web of influence and turn fans into customers.
Shopping starts on Pinterest
Pinterest recently surveyed pinners to learn how they use the site for shopping. The results show that Pinterest influences what people buy, which brands they choose, and how much they spend. The following relevant stats include:
72% say Pinterest inspires them to shop when they aren't looking for anything.
Almost 70% discover new products on Pinterest.
An impressive 90% say Pinterest helps them decide what to buy.
78% say it's useful to see content from brands on Pinterest.
66% buy something after seeing a brand's pins.
59% use Pinterest to find more information about their purchases.
Pinterest as a sales channel
While Pinterest is smaller than some of the other social media sites, but as of may 2018, it is responsible for 65% of all sales from social media.
Learn Pinterest Quickly
Boards
Boards are containers of similarly categorized content. Each board contains content with a similar theme or interest, for example cars or houses.
Secret boards
Secret boards are the same as boards, except no one but you of those you have invited to pin on the board is able to see the secret board, you can make a secret board public at any time.
Group boards
Group Boards work the same as regular boards except there are multiple pinners sharing content on a group board.
Pin
A pin is a graphic or image that you add to a board, a pin will usually link to an external website like a blog post, sales page or product page.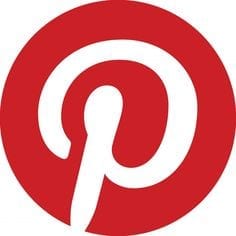 Repin
Repinning is when you take someone's content that was already pinnend on Pinterest and pin it to one of your own boards, by repining. You are aharing it on your own Pinterest profile.
Start Marketing on Pinterest in ten steps
Setup your Pinterest business account
Write compelling and keyword oriented profile descriptions
Claim your website
Create 5-10 boards relevant to your business
Optimize your boards and pin a few related pins
Design some pins that can represent your services and business and pin this to relevant boards
Repin other peoples content to your boards
For the better reach of your content start joining group boards
Keep an eye on the stats & performance of your pins and boards and optimize your pinning strategy accordingly.
Research and experiment on new strategies until you get results
A lot of questions will be answered in this instruction guide, for example:
When to pin?
When to create boards?
To join and to leave group boards
What tools to use and who to follow, how many times a day you should pin or repin.
Is Pinterest useful for SEO?
How to dominate Pinterest SEO using BFP theory
Do you know it is easier to rank on Pinterest than on Google by improving your Pinterest SEO level?
What is the BFP theory?
BFP simply means Boards, Followers and Pins.
It depends on BFP theory that whether your pin would get higher rank on Pinterest or not. BFP theory works behind the number of boards, pins and followers of your Pinterest profile. The more boards, pins and followers you have the more gain reach on Pinterest. However a study conducted by Traffic Wonker Mentioned that the Top Pinterest profile with 10m+ profile views has the following number of boards, pins and followers.
Boards: 40 – 300+ boards
Followers: As this is already cleared by Pinterest itself that your reach Pinterest does not correlate with the number of followers. The more you being active on the platform the more followers you will gain.
Pins: 21k-170k pins
For a beginner or a 2-4 month old Pinterest account, these numbers could be overwhelming. But don't worry my post is to resolve your problems.
How you will get these numbers?
Increase the numbers of boards
Don't try to create the boards that are non relevant to your niche. Try to split your board category into subcategories. Like if you are having a topic 'surf boards' to create a board for. Then I suggest you create some more related boards that specify your topic more briefly.
To make it handy, head over the Pinterest search by bar and type 'surfboards' and Pinterest will suggest you some more long tail keywords for surfboards. So according to these suggestions you can create more boards.
By doing so you are giving Pinterest a clear signal that your profile is super relevant to the keyword 'surf boards' and simultaneously you are increasing the number of boards too with for example boards about a certain surfboard brand.
Increase the number of pins
You should fill your personal boards with your pins more often because your pins in group board do not count as yours. Pinning in group boards can give your pins extra reach that can you more followers.
How will your pin be distributed on Pinterest?
This depends upon the engagement of your followers. So to feed and engage your followers you should consider pinning mostly on personal boards. If you want your pins to get the huge exposure you should pin your pins exactly when your followers are on the platform.
But how you will find out the right time?
Your pins are rolling up on Pinterest and it can be seen wordwide so the possibilities are, that you can't manage to be on the platform when you are sleeping and your audience is alive on other corners of the world.
Tailwind Pinterest Scheduler
So to make it easy you should hand over your pinning task to Tailwind, an approved Pinterest Scheduler. With the help of Tailwind's smart schedule feature you can autoschedule your pins for the right time when your audience is ready to repin your pins.
Increase the number of followers
Here I just want to break the unnatural mass follow unfollow rule in order to get more followers. Actually following 100-200 people daily does not really work. I admit that this method could bring you new followers, but having those followers can be the disadvantage for your over all profile.
As in the way you might not targeted followers that actually interested in your niche and content. So you may lose that engagement rate that Pinterest actually wants. Instead if you pin on a regular basis and relevant content then within a week or less you will begin to notice that Pinterest is sending you new followers every day.
How Pinterest SEO is different from Google SEO
A number of bloggers say that Pinterest is a dumb Google. Somewhat it is correct to some extent. You can easily rank you're your pins on Pinterest in less time to rank your blog post on Google.
Google SEO
To rank on Google your post should be more than 2k words with targeted keywords along with some backlinks and social shares, the more you have these the higher rank your posts will get.
Pinterest SEO
But on Pinterest you can get a higher rank only from some initial traction. I have personally analysed this concept of Pinterest for a number of my pins that, if any of your pins can get some initial repins and clicks then Pinterest spread it to more users and if that pin again gets repins and clicks there, then Pinterest place that particular pin on top of the search.
How you can get higher rank of your pins on Pinterest?
As I have mentioned that I if your pin started getting initial engagement like clicks, repins. The Pinterest will spread it more and more.
But the question is how you will get that initial engagement?
Do you know the initial engagement depends upon your followers? Pinterest shows up your pins first to your followers if your followers started repinning and clicking on those pins. Them those pins will get rolling on to other users.
It is especially important that your followers are engaged with your pins. In their best practices guide Pinterest said:
We distribute your content to your followers first to figure out what is resonating. From there we distribute your best performing Pins to other people who are looking for ideas like yours.
Quality content is key for engagement
That engagement gives Pinterest a clear signal that the pin is relevant and linked to some quality content. Hence your pin will be distributed to more and more users. Thus on the way, you will get new followers on autopilot.
Many factors are relevant to rock on Pinterest
I hope the BFP theory is very much appealing in your Pinterest Marketing. As well as I hope you are taking away some great perspective on Google and Pinterest SEO. Undoubtedly Pinterest SEO is the first step to rock on Pinterest, but there are many factors that work simultaneously like:
Pin quality
Text on your pins
The design of your pins
The arrangement of boards
Pinterest Smart Feed
If you are using Pinterest for a while. Then you might have heard about the term Pinterest Smart Feed. This means: it is not about pinning, creating boards, optimizing for SEO, instead it is about how Pinterest works behind the scene.
You have often notice that whenever you log into your dashboard, you are set to see a batch of new pins and if you refresh the page then the new batch of some other pins will come up. Smartfeed is actually responsible for this functionality.
Why you should learn about Pinterest Smart Feed?
If Pinterest is your one of the main source of traffic then it is mandatory for you to learn about the ins and outs of the Pinterest Algorithm. Smart Feed connects the Pinterest users to their interest and creates relevancy for better user experience. So to create more relevant content that your target audience will love.
How does the Pinterest smart feed work?
First of all, Pinterest collects the pins from various pins sources and put them in the Smart Feed Worker. These collections of pins depend upon three major factors. That means the collected pins is a group of most related pins and have already got many repins. And undoubtedly the pins are of user's interest base too.
Now at the back end the worker is continuously collecting the set of these pins and processing the created pools towards Smart Feed Content Generator. Smart feed generator's main work is to design your home feed lay out. I mean Generator decides how to arrange those collected pins and whom to give preference in the home feed.
Smart Feed Service's main task is to mix up the old appeared pins (materialized pins, appeared when you last visited your profile) with newly available chuncks.
Smart Feed service gives less preference to materialized pins as new pins are arranged on the top of the Smart Feed. That's where Pinterest's statement that they like fresh and popular content reflects their transparency.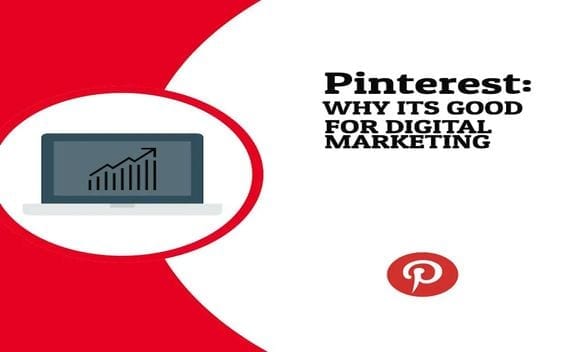 How to get Pinterest Smart Feed shows your pins?
This answer to this question is hidden in one of the statements of Pinterest. It is especially important that your followers are engaged with your pins. Pinterest recently updated their best practices guide:
We distribute your content to your followers first to figure out what's resonating. From there, we distribute your best performing Pins to other people who are looking for ideas like yours.
Relevancy of the pin
That engagement gives Pinterest a clear signal that the pin is relevant and linked to some quality content. Hence your pin will be distributed to more and more users and will start getting repins over and over. So your pin can easily get into Smart Feed Worker. That's what the initial stage of Pinterest smart feed procedure.
Exact time of pinning
But how do you get to know the exact time of pinning? For this you may consider using some scheduler tools or you can keep an eye on notifications inside your Pinterest profile.
Conclusion
So it all depends upon the initial engagement of your pins. To secure initial engagement you should write related content on your blog so Pinterest can show your content to the targeted audience. But with content, you should focus more and more on designing awesome pins.
As Pinterest has already declared that your pin images should be relevant, text on your pins should promise what is there in your article and your description should be keyword optimized.
How does the Pinterest algorithm work?
In this part you will learn how do Pinterest Algorithm works and the 4 major factors that plays an important role in a huge success on Pinterest. The Pinterest search bar is one the top most used tool for Pinterest. Over 2 billion monthly search queries happened on Pinterest and Pinterest Algorithm does its work with absolute manner.
Pinterest Marketing: 4 major factors are:
Domain quality
Pins quality
Pinner quality
Relevance.
Before explaining these factors I must tell you that Pinterest search algorithm works in the same way that Google search algorithm works. Because Google also examine these factors before ranking any post.
Improve domain quality
Before showing your pins Pinterest looks on your domain quality, the more you have the more your pins be shown.
To improve your domain authority follow these step:
You are using Pinterest for business purpose so you should switch your account to business account.
The next step is to claim your website/blog.
Enable rich pins.
Embed the save button to save images on pinterest from your blog directly.
Be consistent and write enaging content, that your audience love to read.
Improve pin quality
Keep improving your pin designs and keep an eye on Pinterest profile analytics to discover the most resonated designs. Find out the most clicked pins to discover what content people like to read on your blog. Distribute your pins when your audience is on the platform.
First 5 pin concept
As you might have heard about the First 5 pin concept. That's pin your 5 best pins at midnight UTC time every day for maximum engagement. If these pins would get engagement from your followers then your other pins will also get.
Improve pinner quality
Pinner quality refers how much does Pinterest trust you as a content creator and curator? How often you pins on Pinterest? How many repins, saves and comments your pins are getting? How much time do you spend on the platform.
You should pin great content and already popular pins.
Be consistently active on the platform.
You should keep relevancy on pinning content.
The most important factor I noticed is a number of pins you pin on a daily basis.
Keep observing Pinterest analytics and tune your strategies accordingly.
So be analysing these numbers for a week, you can discover the exact number of pins you should pin daily.
Relevance
Pinterest keywords
That's where the Pinterest keywords play their vital role in ranking your pins on Pinterest smart feed or search feed.
Even after you have improved the authorities mentioned above your pins can stil degrade from the feed if it not properly keyword optimized. Unlike for Google you have to be an expert while researching your keywords additionally, to find the right keywords you have to invest some bucks on keyword research tools.
On Pinterest it is easier to find the right keywords
On Pinterest it is far easier to find out the right keywords and that's also for free. Use the searchbar and put your keyword and Pinterest will autosuggest relevant longtail keywords that you can use into writing descriptions of your pins. Also Pinterest suggests you more keywords in the form of word clouds. Don't stuff keywords while writing pins & boards descriptions try to write proper sentences & include keywords to describe there inside the article.
Pinterest marketing: optimize where you can
Apart from optimizing pins for relevant keywords, there are many areas that demand to optimize them too. Those include,
Your board names: Avoid fancy names, stick to the topic and put right keywords.
Board description: You can use a number of keywords at the same time without proper sentences here.
Profile name and description.
Pro Tip
While using Pinterest on the web, you might not be able to write your profile name for more than 30 characters. But you can do so on a mobile app where you can write the longer name and can use keywords also. But profile description is limited to 160 characters at both the places.
Pinterest Marketing Strategy
Daily planner for Pinterest marketing
Pin actively
There is no hidden secret that active users are preferred by the platform and you must reflect yourself as an active pinner. When it comes to pinning, you should be consistent for at least 2-3 weeks, and then observe whther pinning is working or not.
Pin other's content also
You should not throw your pins always, instead you should be a curator, not a spammer. Remember you are on the platform to help your audience in finding great content, so if you don't have something to offer your audience then curate it from others.
Pin from the home feed
Pinning from home feed gives a good signal to a Pinterest algorithm that you are liking what Pinterest is curating for you. Hence pin relevant and high quality images from home feed to your relevant board.
How to identify high quality pins: use this checklist
Pins that have high resolution images
Check the link whether it is working or the link is broken
Check the link whether it is landing to the promising stuff or not
I know visiting each pin takes times and it could be tedious
Check your notifications and messages
Check your notifications about how your pins are getting engagement and repins and who are saving your pins.
Weekly planner for Pinterest Marketing
Identify your top performing pins. Use Pinterest analytics or the Tailwind's Pin inspector tool. Analyze why these particular pins have got repins.
Identify your top posts
Create more and attractive images for old content
Finding a cloud word from a tailwind
Have a quick look on followers profile
Have a quick look on analytics
Monthly planner for Pinterest Marketing
Reschedule engaging pins again
Create more boards
Leave underperforming boards
Analyze the data briefly
Pinterest Marketing Checklist
Weekly performance from Tailwind dashboard
Pins that have most impressions and clicks
Activity from your websites
Boards that have got the most engagement
Audience interest and demographics
Is Pinterest marketing good for SEO?
It depends on who you ask. My opinion is that Pinterest takes SEO seriously. It is a cost effective way to drive traffic to your website. When you are typing a search query on Pinterest you will notice that it autosuggests keyword to you. Like Google SEO, Pinterest SEO is all about longtail keywords.
Does Pinterest affect Google ranking?
Yes it does! Pinterest has a domain authority of 100. The higher the authority of a site is, the greater the chance is to rank high on Google. Furthermore when Pinterest drive trafic to your website with engaging content, the greater the chance is the time on site will increase.
Pinterest SEO checklist
Create and verify a business account
Choose a userfriendly username
Add the Pinterest tag and save button to your website
Set reasonable business goals
Do you keyword research
Use guided search on Pinterest
Engage with promoted pins
Be descriptive with 100-150 characters
Wright thoughtful pin descriptions
Avoid hashtags in your descriptions
Use rich pins
Make vertical images and not horizontal ones
Pin consistently
Aim for engagement
Userengagement is of great importance on Pinterest marketing. Some tips can improve your engagement metrics and increase your search visibility:
Link your Pinterest account to your other social media accounts. This will increase awareness within your existing followers on other platforms.
Invite relevant Pinterest influencers to collaborate on a board. It's a way to increase your own following.
Include text as an overlay on your images. As we can see for a search like Pins with a text overlay will rank well.
With Canva to create mosaics and multi-image Pins. This allows a bit more creativity and room to include more within Pinterest's vertical image format.
Pin frequently. You should aim for at least five Pins per day. These Pins can be scheduled ahead of time.
Become a follower of relevant boards. This will start to build up a network in relation to your profile.
Measure your performance. Pinterest analytics will give you a lot of insight into how your profile is performing in organic search.
SEO, Social Media & Content Marketing blogs
Want a higher SEO ranking? Hire me as a SEO expert
Herman Geertsema is the owner of SEO & Content Marketing agency Connect your World in The Hague, The Netherlands. Herman is an experienced SEO expert and Content marketing specialist. Connect your World offer SEO services and Contentmarketing services in The Hague and in the Amsterdam, Rotterdam, Utrecht & Breda region. Feel free to ask more questions about Pinterest marketing or SEO.
connectyourworld
Mijn naam is Herman Geertsema. Ik ben de eigenaar van SEO & Content Marketing Bureau Connect your World uit Den Haag. Wij voeren projecten uit in de regio Den Haag, Amsterdam, Rotterdam, Utrecht & Breda. Hoe kom ik bovenaan in Google is een vraag die ik kan beantwoorden. Gespecialiseerd in lokale SEO, linkbuilding, content marketing & Google Ads.
Gratis SEO Scan
Bij SEO bureau Connect your World is een SEO scan van uw website gratis. Grijp die kans!