SEO teksten schrijven voor je website is hard werken. Ten eerste heb je inspiratie nodig. Ten tweede ben je op zoek naar een unieke invalshoek. En ten derde moet je bij het schrijven van SEO teksten een heleboel regeltjes toepassen.
U moet vier fasen doorlopen voor het maken van een perfecte SEO tekst
Als eerste ga je van start met een onderzoeksfase. Als tweede volgt de publicatie. Ten derde het moment vlak na publicatie en tot slot besteden we aandacht aan de periode enige tijd na publicatie. Al deze 4 stappen behandelen we in de volgende tekst.
De onderzoeksfase is cruciaal voor perfecte SEO teksten
De eerste stap is de meest voor de hand liggende voor elke contentschrijver. Voordat u schrijft en publiceert, moet u natuurlijk eerst weten wat u gaat schrijven.
Het onderwerp van je SEO webtekst
Om een unieke invalshoek te gebruiken moet je voor een deel schrijven vanuit je eigen ervaring. Daarnaast adviseer ik om de actualiteit bij te houden in je niche. Mensen lezen graag nieuwe informatie en niet een honderd in een dozijn artikel. Houd daarom altijd een lijst met ideeën voor blogs bij. En heel cliché start met Googlen en kijk wat voort artikelen erin uw niche bovenaan in Google staan. Andere Social Media kanalen zoals bijvoorbeeld Pinterest zijn ook heel nuttig om op ideeën te komen. Ook wil ik Quora en Answer the Public noemen. Door het zien welke vragen er leven, kom je misschien op een nieuw idee. Tik in Quora maar eens 'SEO text' in.
SEO Zoekwoordenonderzoek
Wat wil je, dat er met het artikel gebeurt? je wilt natuurlijk dat het geschreven artikel straks ook gelezen gaat worden. Een mooie website met goede inhoudelijke teksten is namelijk niet direct een website die goed gevonden wordt. Daar is meer voor nodig. Een webtekst moet SEO vriendelijk geschreven worden. Google is namelijk een machine en machine zijn in de regel dom. Ze kunnen niet zonder de input van de mens. Bezoekers zoeken in Google en tikken vaak een combinatie van woorden in de zoekmachine om te vinden waar ze naar op zoek zijn.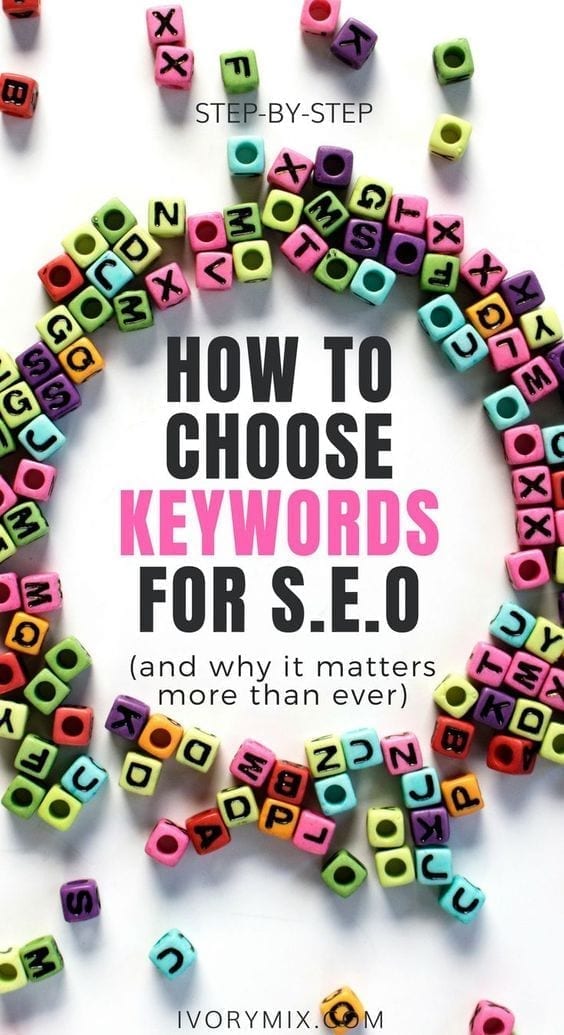 Zoekwoordenoptimalisatie
Dit zijn zoekwoorden en meerdere zoekwoorden of bijna zinnen zijn longtail keywords'. In allerlei tools kan je zoekwoordenonderzoek doen. Zoekwoorden hebben een bepaald zoekvolume. Daarnaast is te achterhalen of er veel concurrentie is voor een bepaald zoekwoord. 50% van het aantal kliks gaat naar degene die op de eerste positie, dus bovenaan in Google staat. De overige posities op de 1e pagina krijgen tussen de 2 en 15% van het totaal aantal kliks. Van de 100 mensen die starten in Google gaan er nog maar 7 naar de 2e pagina.
Een positie bovenaan in Google of op de 1e pagina op meerdere zoekwoorden is van levensbelang. Heeft u dit niet, dan heeft u eigenlijk weinig aan uw website. In ieder geval benut u de mogelijkheden van een website niet optimaal.
Tekst en tone of voice
De tijd van schrijven start nu. Het is aan te bevelen om het zoekwoorden onderzoek al gedaan te hebben. Echter gedurende het schrijfproces kunt u nog tot nieuwe inzichten komen. Optimaliseren nadat je je SEO tekst hebt geschreven kan wel, maar het is soms best vervelend. Schrijf je SEO tekst en vergeet niet dat je tone of voice overeenkomt met de rest van je blogs. Als je bekend staat om grappige teksten te schrijven in een informele stijl, of mensen waarderen je eerlijkheid, dan willen ze niet dat je dingen verzacht. Met andere woorden: houd u SEO teksten consistent. Een andere tip is, dat het verstandig is om uw SEO tekst als u klaar bent, door iemand anders te laten doorlezen of te laten redigeren. Soms heb je ergens een zwarte vlek voor en twee zien meer dan een.
Schrijf SEO checklist
Schrijf in alinea's van rond de 150 woorden.
Zet een kop boven een alinea, waarvan een H1 kop en de overige H2 tm H6 koppen.
Schrijf korte zinnen met hoogstens 1 a 2 activiteiten in 1 zin.
Gebruik de actieve vorm. Dat leest makkelijker dan als je teveel in de lijdende vorm schrijft.
Schrijf in B2 niveau. Dan kan 80% van alle Nederlanders je tekst goed lezen.
Je schrijft SEO teksten voor mensen van vlees en bloed en niet voor Google.
Maak lijstjes. Mensen zijn er gek op, want dat leest makkelijk weg.
Plaats je zoekwoorden op strategische wijze in je SEO tekst.
Overoptimaliseer je SEO tekst niet.
Afbeeldingen / Foto's / Infographics
Een afbeelding is in de wereld van beelddenkers van groot belang. Er is best een grote groep mensen die niet graag leest. Als u dan met een geschikte afbeelding de SEO tekst ondersteunt, dan heeft u een streepje voor op de concurrentie. Ik geef er de voorkeur om eerst te gaan schrijven en vervolgens de juiste afbeeldingen te vinden. Zorg er voor dat u op zijn minst een headerafbeelding of hero afbeelding hebt, die ook kan worden gebruikt om op sociale media te worden gedeeld.
Vergeet niet dat afbeeldingen in teksten ook geoptimaliseerd moeten worden voor SEO. Dit wordt vaak vergeten met alle nadelige gevolgen van dien.
Gebruik je geselecteerde zoekwoorden ook bij de optimalisatie van afbeeldingen. Zoekwoorden kan je bijvoorbeeld kwijt in de titel van je afbeelding of in de beschrijving of alt tekst van je afbeelding.
Social media-teksten
Social Media zijn uitermate geschikt om de geschreven SEO tekst per social media platform af te stemmen en te benaderen via een andere invalshoek. Op bijvoorbeeld Facebook is uw publiek zeer waarschijnlijk anders dan de mensen die u op Twitter volgen. Ook kunt u SEO teksten op meerdere manieren gebruiken. Denk bijvoorbeeld aan een infographic waarin u de statistische gegevens uit uw artikel in kwijt kan.
Pinterest
Op Pinterest kunt u de afbeelding van uw artikelen pinnen met daarin de doelwit url naar de tekst die u geschreven heeft. Dit levert u weer extra bezoekers op.
SEO optimalisatie
Het optimaliseren voor zoekmachines zoals Google en Bing is noodzakelijk en een groot onderdeel van uw blogstrategie. Het is belangrijk om uw metabeschrijvingen, uw sociale beschrijvingen en natuurlijk de verdeling van uw zoekwoorden en de analyse van de leesbaarheid te controleren. Ga in WordPress met Yoast niet verbeten op jacht naar de groene bolletjes. Hij schrijft namelijk voor de mens. De SEO tekst moet daarom ook op een natuurlijke te lezen zijn. Voeg de juiste interne en externe links toe en je kunt je SEO tekst / post plannen of publiceren.
Uw tekst publiceren
Als je bezoekers wilt, die uw tekst ook daadwerkelijk gaan lezen, dan zou ik op dit moment voor veel rumoer gaan zorgen.
Zet uw bericht op sociale media
Hoewel sociale media zijn ontworpen om hun gebruikers op hun platform te houden, in plaats van op een website te klikken, houden uw volgers ervan om van u te horen. Vooral als je voor je publiek schrijft op je sociale media-accounts, is het belangrijk om daar je blogposts te plaatsen. En het enige wat het kost is tijd!
Geef een afbeelding in Pinterest een doelwit url.
Pinterest is een beetje vreemde eend in de bijt. Het is een visuele zoekmachine. Google weet van je nieuwe blogpost via crawlen en sitemaps, Pinterest weet dat niet. Je moet Pinterest daadwerkelijk laten weten dat je een nieuwe post hebt. Kies een platform en blijf erbij! Je hoeft je vers geschreven SEO tekst niet op elk social media platform te posten. Denk na waar je doelgroep zit en maak bewuste keuzes. Heb je bijvoorbeeld maar 50 volgers op Twitter, dan kan je daar bijvoorbeeld ook mee stoppen. De energie die je ergens insteekt, moet het liefst wat opleveren. Op Facebook en Linked-In heb je ook groepen waarin gediscussieerd wordt over een bepaald onderwerp. Vakbroeders zijn altijd geïnteresseerd in een goed artikel.
Interne links
U weet waarschijnlijk hoe belangrijk uw sitestructuur is. Interne links zijn links die in uw tekst staan ​​en ze vertellen Google alles over de context in uw SEO tekst. Het is belangrijk om te linken naar en van uw blogpost. Tijdens het schrijven van je bericht heb je waarschijnlijk gelinkt aan andere berichten die je al eerder hebt geschreven. Zorg er dus voor dat u na het publiceren controleert welke blogberichten het goed kunnen doen met een link naar uw nieuwe bericht en voeg ze onmiddellijk toe. Vertrouw me, je zult me ​​later bedanken als je niet al je verweesde content hoeft te doorlopen. Let op veranderingen aan je website kunnen zorgen voor veel broken links. Gebruik daarom eens per maand een broken link checker.
Langere tijd na de publicatie van de SEO teksten
Het is gunstig voor je SEO rankings als je jouw SEO tekst regelmatig aanpast en verandert. In veel branches gaan veranderingen super snel. Daarom is het belangrijk om de actualiteit in uw branche te blijven volgen. Ook kunt u later nog een relevante blog schrijven die in het verlengde ligt van de eerdere blog. Zorg dan voor een nieuwe interne link.
Nieuwsbrief
Met een nieuwsbrief trekt u betrokken lezers en geboeide klanten. Een nieuwsbrief kan voor extra verkeer naar uw website zorgen. En dat is weer goed voor uw SEO rankings. Een SEO tekst of blog kunt u in een nieuwsbrief plaatsen met allerlei andere leuke en nuttige informatie. Zo duw je een lezer de blog niet door de strot, maar kunnen ze de SEO tekst lezen als ze er aan toe zijn.
Sociale media
Je hebt je blog op sociale media gedeeld net nadat je het hebt gepubliceerd. Maar dat betekent niet, dat je het na een paar maanden niet opnieuw kunt publiceren! Hetzelfde als met de nieuwsbrief. Overdrijf het niet, maar het is veilig om iets opnieuw te delen 6 maanden nadat je het al hebt gedeeld. U kunt ervoor kiezen om een andere afbeelding of een andere introductietekst te gebruiken.
Analyse van de prestaties na afloop
Na een maand kunt u beginnen met het analyseren van de prestaties van uw SEO webteksten. Dit moet je elke drie maanden doen. Vaker of minder vaak indien gewenst. Je controleert in Google Search Console hoe de mensen uw blog vinden. Daarnaast kijkt u in Google Analytics naar alle data over de blog.
Optimaliseren je SEO teksten waar nodig
SEO is een continu proces. SEO rankings zijn voortdurend in beweging door de hevige concurrentie in vele branches. Bekijk blogs daarom eens in de zoveel tijd en optimaliseer op basis van de nieuwe inzichten. Constateer waar de concurrentie het beter doet dan jij en wat het anders doet dan jij. Kopieer niet, maar leer ervan.
Meer lezen over SEO & Content Marketing
SEO specialist Den Haag inhuren
Herman Geertsema is eigenaar van SEO bureau Connect your World uit Den Haag. Hij is een ervaren SEO specialist & Content Marketing expert. Connect your World voert opdrachten uit in de regio Den Haag, Amsterdam, Rotterdam, Utrecht & Breda. Voor meer info over SEO & Content marketing kunt u ook een kijkje nemen op mijn Facebook account of Twitter account. Heeft u een vraag voor mij over SEO teksten schrijven? Of wilt u mij inhuren als een SEO specialist? Surf naar Mijn Contactpagina en bel of mail mij.