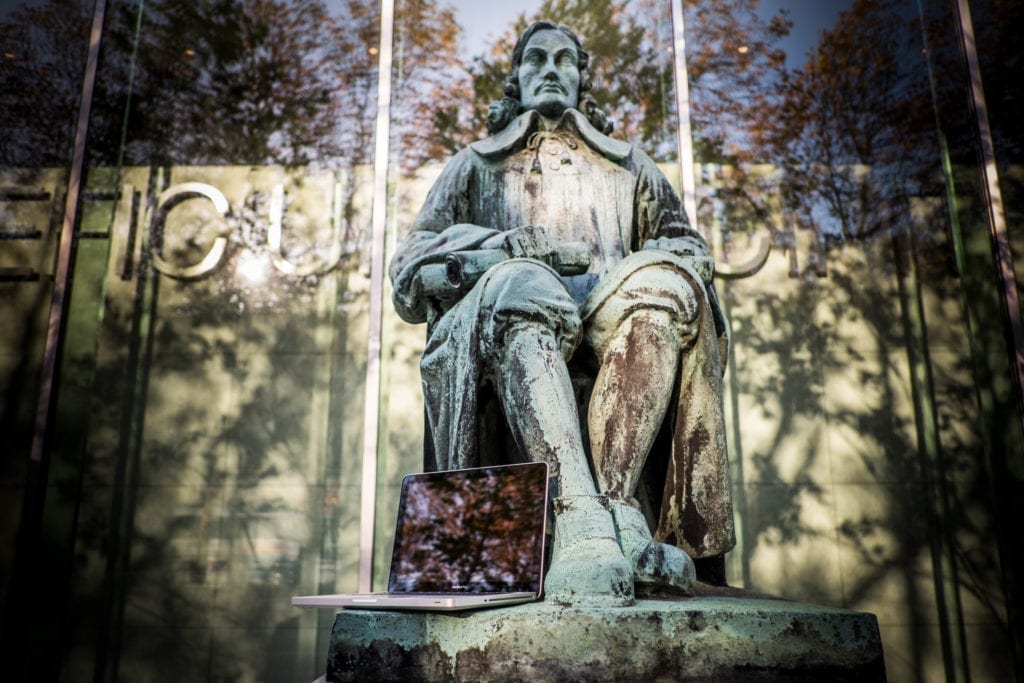 Geschatte leestijd: 8 minuten
1. Ignoring Your Mobile Customers
These days, according to Ahrefs approximately 52.2% of all website traffic across the world comes from the exact same place: a mobile phone.
We have all searched for a website on our iPhone or some other brand like Android before and discover a bad userexperience because nothing about that specific domain was optimized to work well on a smaller device like a mobile phone or a tablet with a touchscreen interface. Therefore, at that point, what do we usually do? We touch or even hit the "back" button on our browser and never return.
2. SEO & UX Design
A lot of people don't think about design when it comes to search engine marketing (SEO Optimalisation), instead choosing to focus on things like keywords and backlinks. While those issues are certainly important, if your site isn't optimized to display well on a mobile phone, all you're doing is encourage people to go to another website to find the information they want. Not only that, but Google started mobile first indexing in 2019. Essentially what that means is, it is SEO ranking websites based on the mobile version instead of the desktop version. Many web designers and web developers, rather than making elements work on mobile, will hide the less important items. If their mobile website is a simple down version of their desktop website, you could be hurting your SEO rankings without realizing it.
SEO mobile
To determine if your website is mobile friendly, look at your website on your mobile phone. If the print is tiny and not easy to read without making the content bigger, it's not mobile friendly. If you have to scroll the page from left to right because you can't read the content, or it's to difficult clicking on links, it's abosolutely not mobile friendly.
3. Not paying enough attention to your local customers
Another one big mistake that people make when it comes to SEO concerns focusing their sights on the largest possible audience, instead of the right audience. It means all those people who actually live in the same communities that you do business in. If your business is based in London, it doesn't really matter if your SEO rankings are high across the country, if your competitors are still outperforming you.
Local SEO
It is a fact that 46% of all Google searches involve people looking for local information or local businesses. They're not using Google and searching for "plumber." They're searching for "plumber near me" or 'plumber neighbourhood'. That's why you must make sure that you are focusing on attracting the largest local audience possible. That audience are the people who are most likely to give you a call. You can still rank highly for certain non competitive keywords by taking a broader approach. but what you won't have is a steady stream of new leads.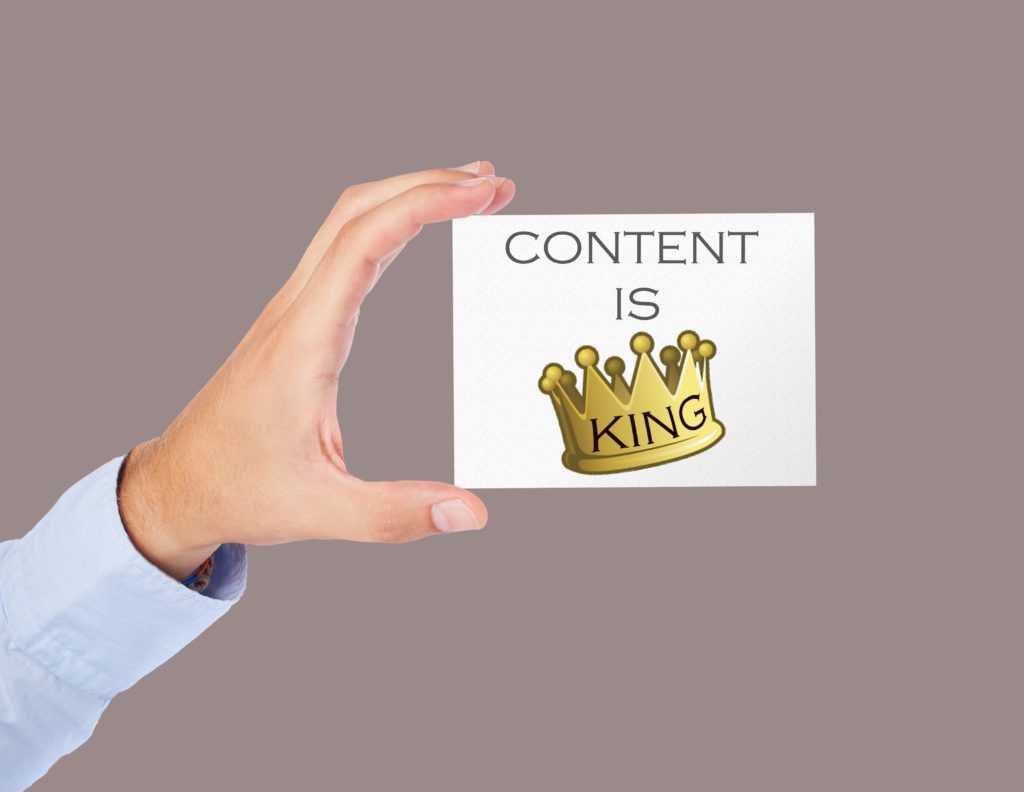 4. Failing to recognize that 'Content is King'
In my experience, too many organizations or businesses make the mistake of not having a blog. They don't understand the value it has, or they have a blog and they are making low quality content. Low quality content and otherwise "spammy" content won't just rank bad, it can drag the SEO rankings of your larger domain down right along with it. You need to think about the impression you're giving to the website visitors if you're just writing something quickly. If your blog is filled with low quality content, you will harm your ability to build trust in the people who view it. It will only send them right into the arms of your (local) competitors. So the first thing you should do, is to make a contentmarketing strategy.
5. Duplicated Content
Bad SEO Strategies will ruin your SEO ranking, Duplicated Content is the first of the six Bad SEO strategies. The first temptation for many would be SEO optimizers is to duplicate content from succesful websites. This strategy is akin to copying your neighbor's test answers in grade school. Google will not be ranking your work highly in their search results. The reason for this is that the content already exists in cyberspace. Because of this Google find no reason at all to index your page higher than any others already in existence. However your business will suffer in the future.
6. Too many ads above the information
The second one of the bad SEO strategies is too many ads above the information. It is another temptation for many bloggers to put a bunch of ads above the information they wish to convey. because these sites only generate income off of ads. They are naturally encouraged to have advertisements. However too many ads, pop ups and scrolling ads really diminshes the value of one's content and will increase the bounce rate of your work. Ads in general are to be avoided unless you are not selling a product of service. If you have too many ads on your page, you will find that the click through rate will drop in consequence. When this rate drops too low, Google will rank your page lower and you will receive less money from advertisements online.
7. Relying on invisible text
This is another bad SEO strategy that many websites and webpages implemented in the past. For example if the website's background were white, a clever strategy would be to type in the most popular keywords and phrases also in white, hence concealing the text. Invisible text is the practice of concealing information by ensuring that the text and background are the same color. This is a bad practice because should a user accidentally highlight the text, they would know that the site is not thrustworthy. Google and other search engines are also getting much better at distinguishing between text meant to be part of the webpage and invisble text. Finally invisible text is probably the best display of inadequate content.
8. Keyword stuffing is a bad SEO strategy
Repeating the samen popular keywords over and over again increases your Google ranking at the expense of sales, clicks and advertisement value. Humans are very quick to recognize patterns, especially simple ones. They will quickly jump off your website if they see you are doing this. Furthermore Google and other search engines are getting much better at recognizing increasingly high repetitive rates in some pages, which may also adversely affect your webpages rankings online.
9. Too many ingoing and outgoing links
This is one of the most seen bad SEO strategies. What once was a decent strategy, and still may be for many web developers, has been overused in recent history. Ingoing links refer to those links that are found in other websites that them to yours. Sometimes these can be bought, but Google's algorithm seems to figure out really quickly which links are spurious in their connection, meaning that you will lose your ranking among their webpages. While Google's algorithm for ranking pages is proprietary their system must have some sort of code the recognizes synonyms and will determine if a link on one website is unrelated to the webpage it is taking the user to. These sorts of ingoing links will likely trick Google's algorithm for a short time but ultimately suffer worse consuences later on when Google finds out your strategy.
10. Bad SEO strategies: outgoing links
The opposite is also true: outgoing links are those hyperlinks meant to take the user to another webpage. Havinf too many of these on your webpage is also bad as it indicates to Google that you may be accepting payment for having these links on your webpage. However if you have to use outgoing links it is always a good idea to add a nofollow tag. These tags tell search engines not to follow your outgoing link, and illustrates that your own wepage may be more trustworthy.
11. Paying for linkbuilding
There is a gray hat method of SEO linkbuilding in which you can pay SEO linkbuilding companies for guaranteed links. This is an excellent way to guarantee that you get a specific number of backlinks for your clients. However, quality and relevance is most of the time poor.
12. Broken Links
It's likely one of the most seen SEO errors: broken links and dead pages on a website. It is important to monitor that all links are updated and working. Dead pages must be removed and de indexed. If you don't do this, there is a chance to risk having a negative impact on your Google rankings due to a poor user experience.
13. Not taking action to improve pagespeed
One of the most important SEO factors is pagespeed. Google hates slow websites. There will be a significant negative impact on your Google ranking if you don't improve your SEO rankings.
14. Meta descriptions
Missing meta descriptions are a common issue for a lot of business websites. Meta descriptions contain essential context for searchengines like Google and Bing and customers. It gives customers a first impression about what the page is all about. Not using them them is a mistake.
Snowball effect
SEO Linkbuilding tends to have a snowball effect. If you get links in well-known publications or well known websites, it's possible that another writer will discover you and link to you in their own articles. These larger publications (2000 words) tend to have a greater rate of organically growing your SEO linkbuilding profile through the snowball effect.
Hire a SEO specialist
Herman Geertsema is the owner of SEO Bureau Connect your World in Den Haag. He is an experienced SEO specialist & Content Marketing expert. Digital agency Connect your World will do assignments in the region of Den Haag, Amsterdam, Rotterdam, Utrecht & Breda. Do you have any questions about a SEO strategy? Or do you want us to hire as a SEO specialist? Surf to our Contactpage and call or e-mail us.